Stats:
Athens to Athens
5 nights of relaxation and reflection
Numerous Greek Freddo Coffees
Many wonderful meals
Blissful late breakfasts
Much time spent with family and friends
Some ancient monuments seen (not HOO and Simon!)
2 bicycles packed
Zero miles cycled but quite a few walked through pretty restaurant lined streets and artisan shops.
Maximum speed - 2 mph - the only time I've been fastest during the whole trip!
Continual sunshine
It's been glorious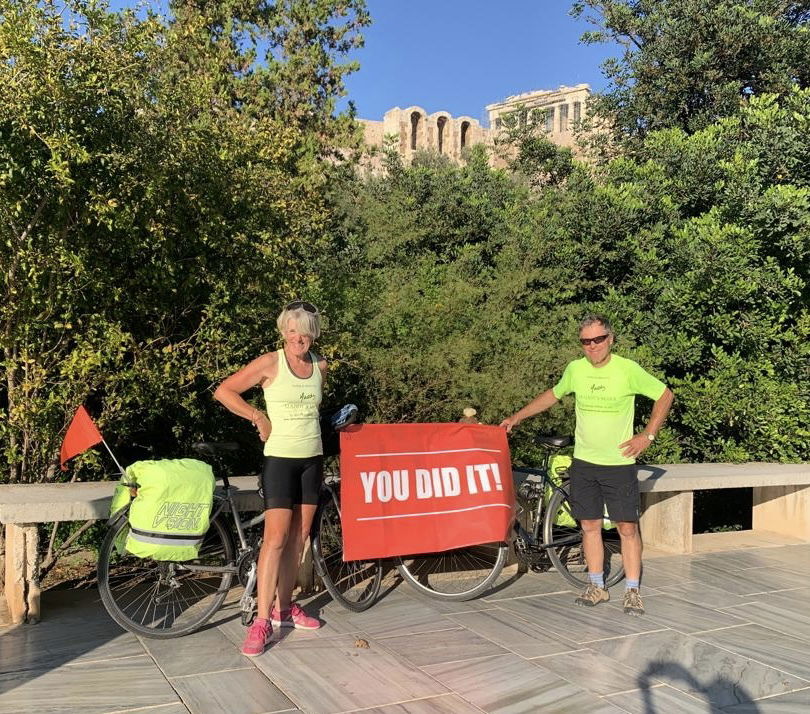 As you can see from the stats, our time in Athens has been a very welcome change from the rigours of the past 39 days! We have met up with friends, wined and dined, slept much and generally just spent time together reflecting on our journey.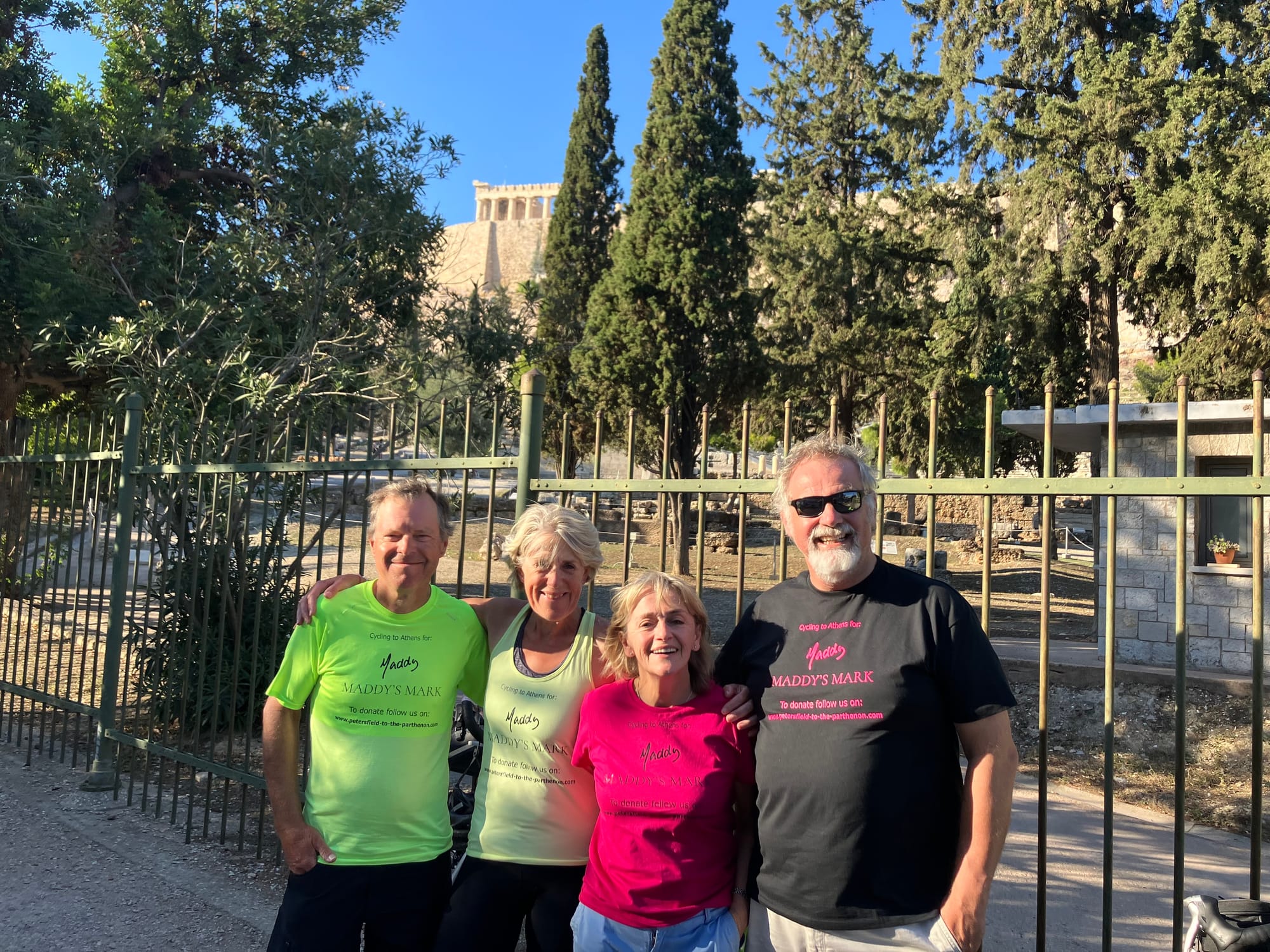 After arriving at the Parthenon at about 4.15, with Karen and Simon to greet us, we let it all wash over us. A bottle of bubbles (thank you hugely Alasdair and Rowena), the relief we had made it, the realisation we had hit our target and beyond for Maddy's Mark, resulted in such a mixture of emotions. There were tears and smiles and at least an hour of just sitting and soaking up the view and realisation that we had made it.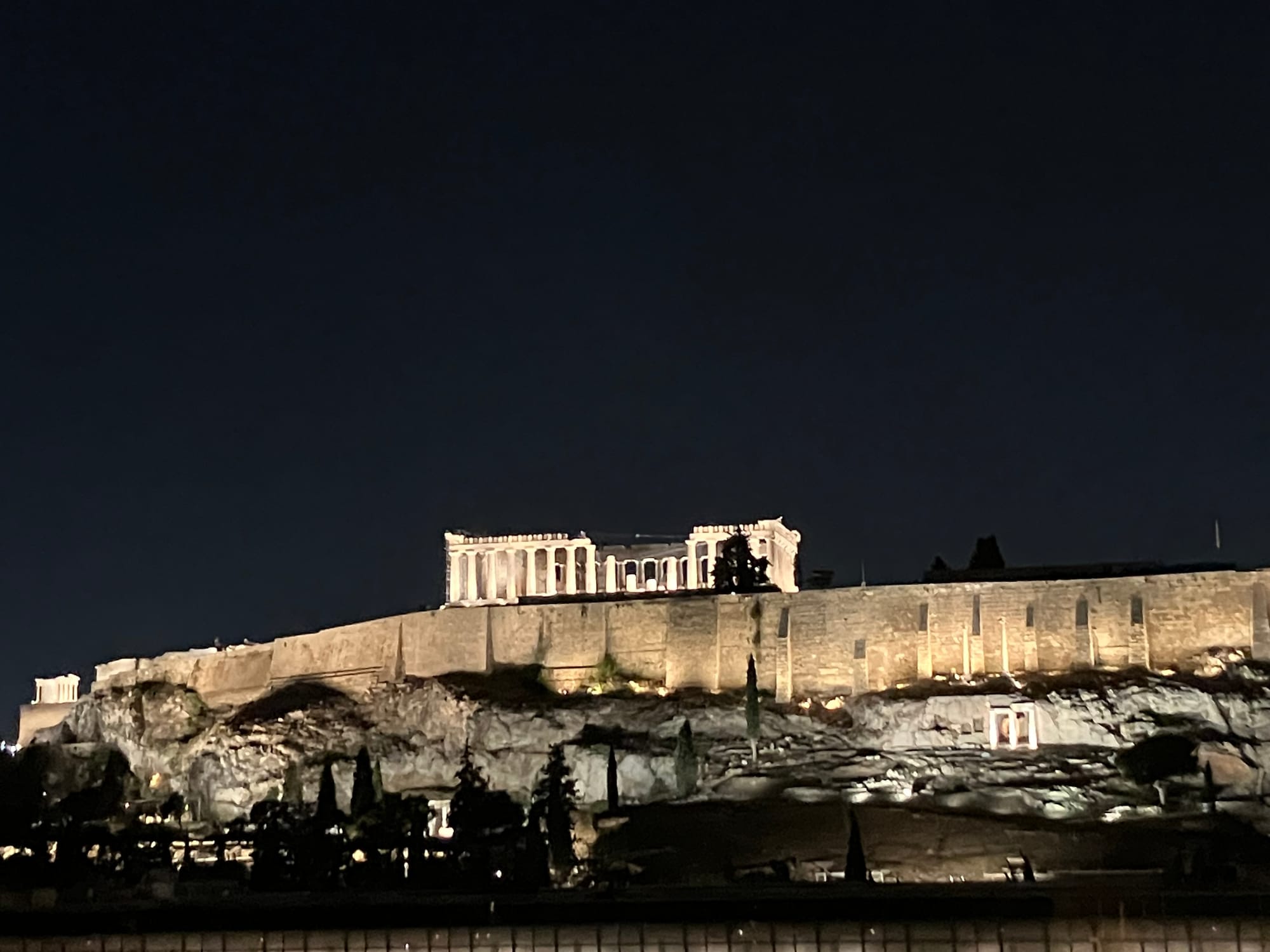 Once in our hotel and showered, we were joined by K and S on the hotel's roof top bar - our first sight, a huge sunset and illuminated view of the Parthenon - surreal is the word that came to all our lips and has been mentioned many times since.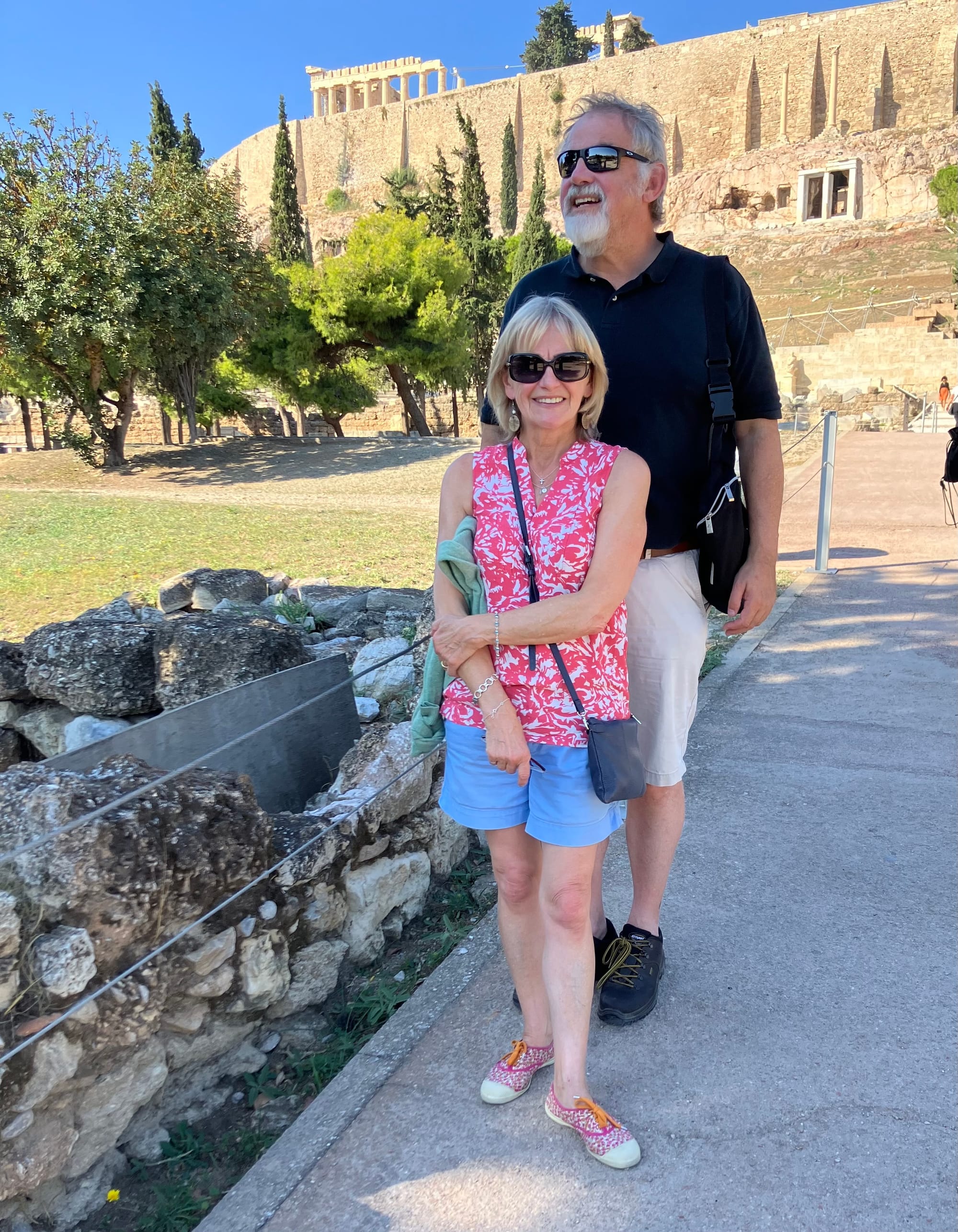 Since then our days have been spent in something of a haze. Altogether, we have walked and talked and of course visited the Parthenon! We had got the bikes as close as possible on Thursday but on a hot Saturday, we wandered like the tourists we were, around the wonders of those buildings in the Acropolis and maybe began to believe that we had actually cycled here!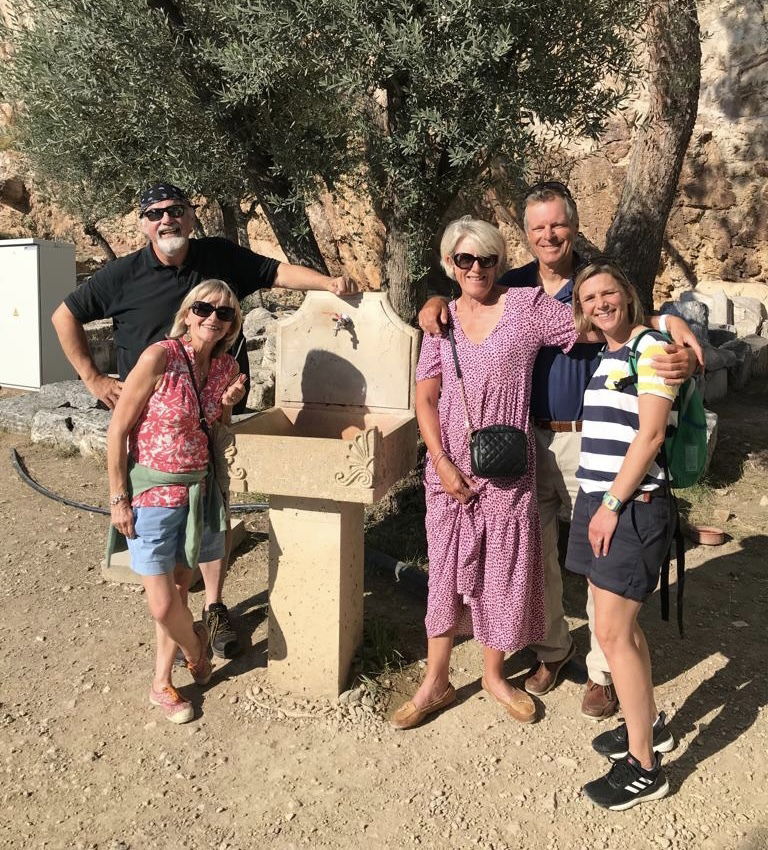 Katy and Jo joined us on Friday - so kind of them to come and so excited to have them with us - more champagne - thank you so much Clive and Jane - who we have missed hugely here - and we had more time to chat and relive and absorb our adventure.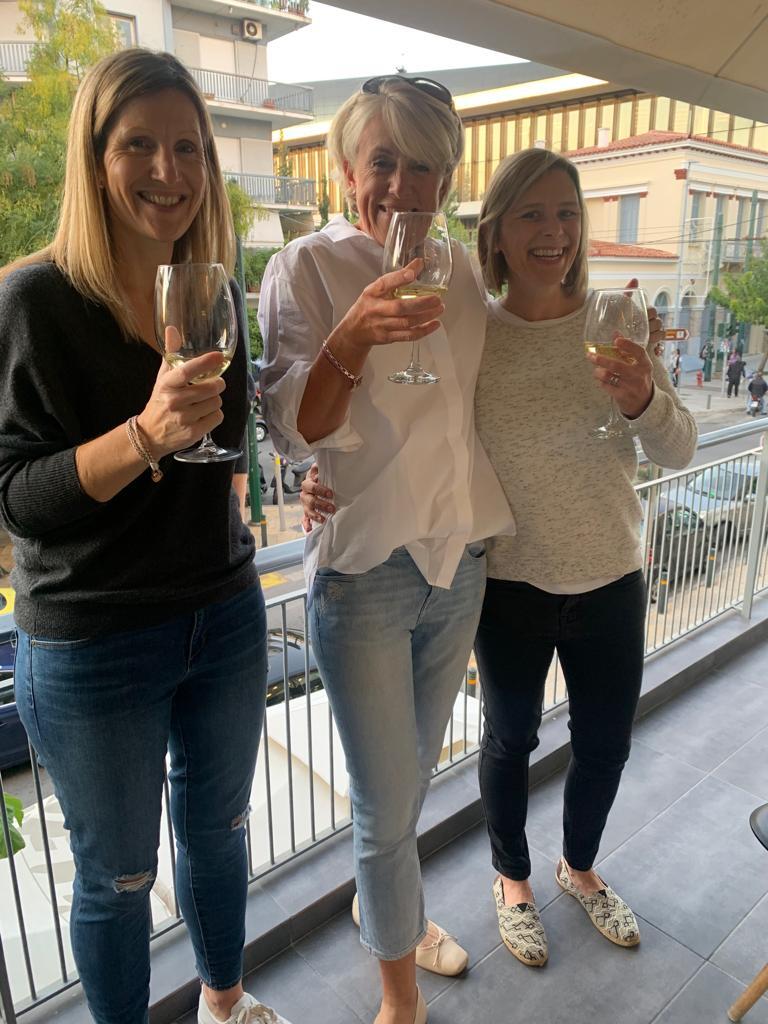 And now as we sit in the sun, enjoying the last few hours of 26 degrees before we return to the Autumn rain, something we find hard to envisage after 6 weeks away, our main conclusion from our reveries here is one of kindness. All along the way we have been greeted by warmth, experienced the kindness of strangers every single day and of course, the huge generosity, love and encouragement we have had from everyone at home. The hundreds of donations that we have received has been completely overwhelming, the dreams that hopefully in some way we could make a difference to Maddy's Mark and bring something positive out of the gloom.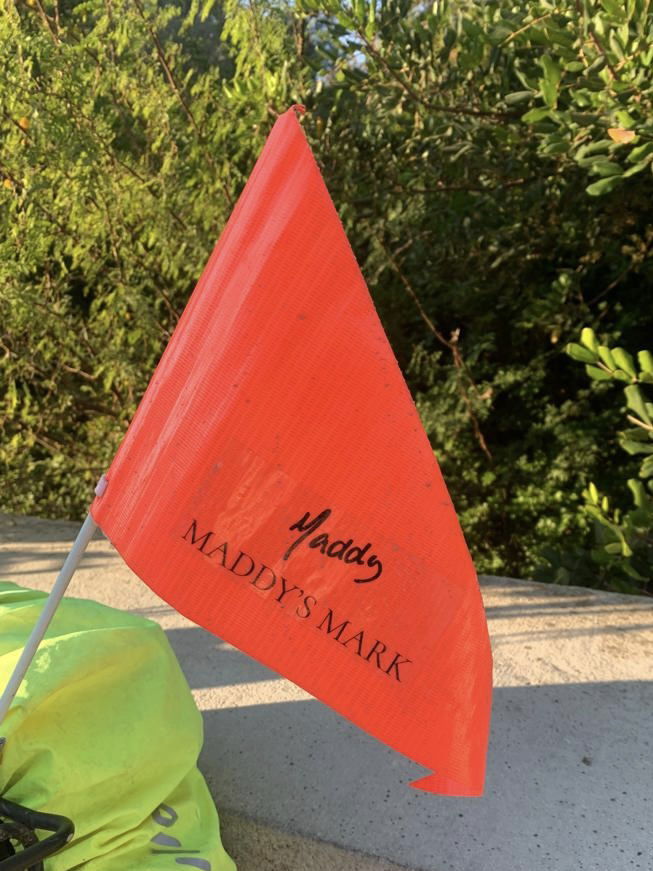 And so what next I hear you ask …. Well we have lit Maddy's candle in many places along the way and now it is time to pass on that torch of hope to our next set of fundraisers: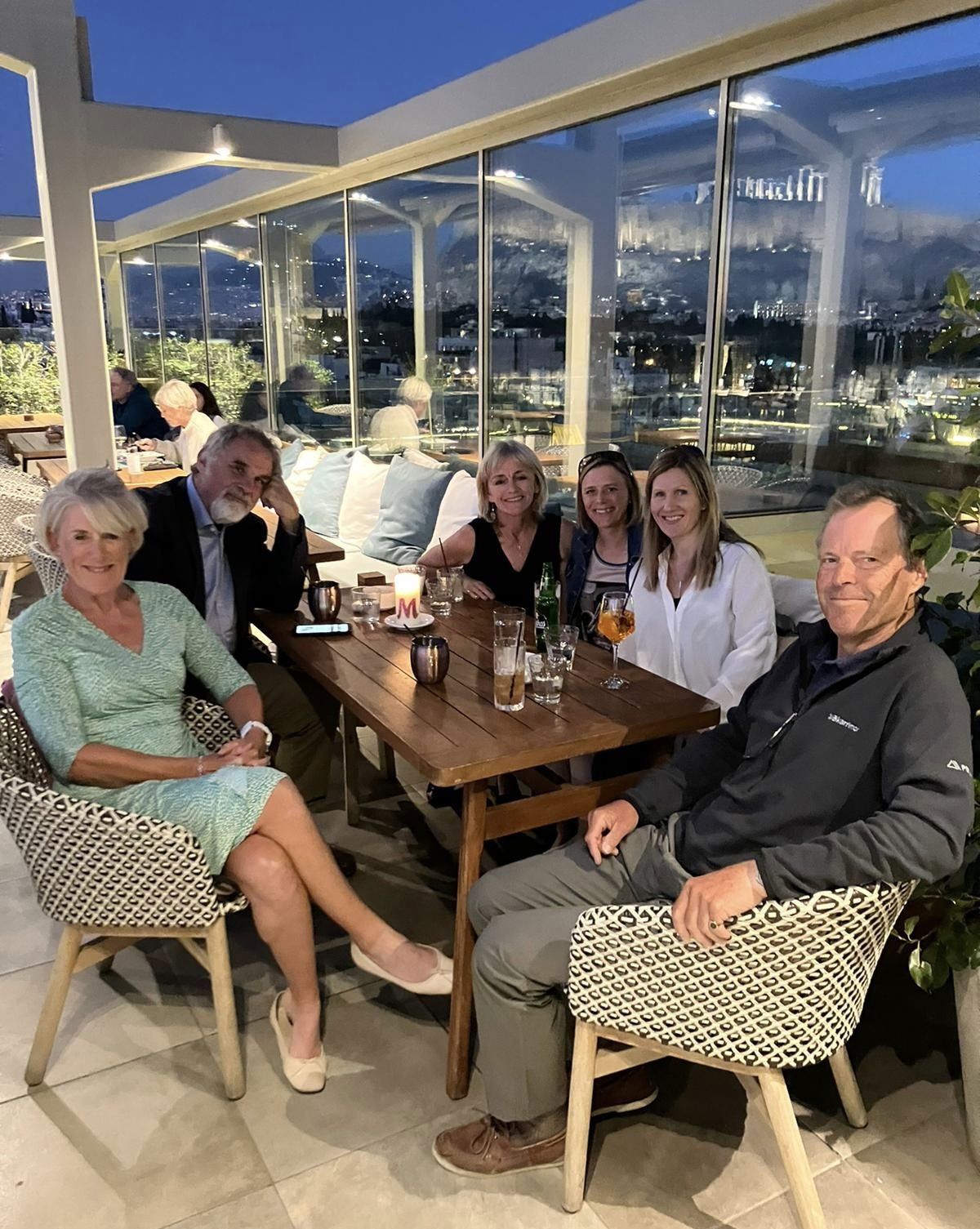 Our own brave Hare is organising a hugely challenging November. He is attempting to run 350 km in the 30 days of the month. On top of this he has a number of other challenges happening by his family and friends which he will also try to do, during the month!

Simon Lawrence is going to swim the distance of the Channel in mid April 2023. Good luck with that one Simon!
Jasmine Clark is running the Isle of Wight Challenge on 29/4-30/4 2023. Go Jasmine!
Julia Wilmott is walking 100km in the Jurassic Coast Challenge on May 13/14 2023. Very tempted to join her on this one - someone tell me not to be so ridiculous- my knees might only have just recovered! Julia I am still thinking!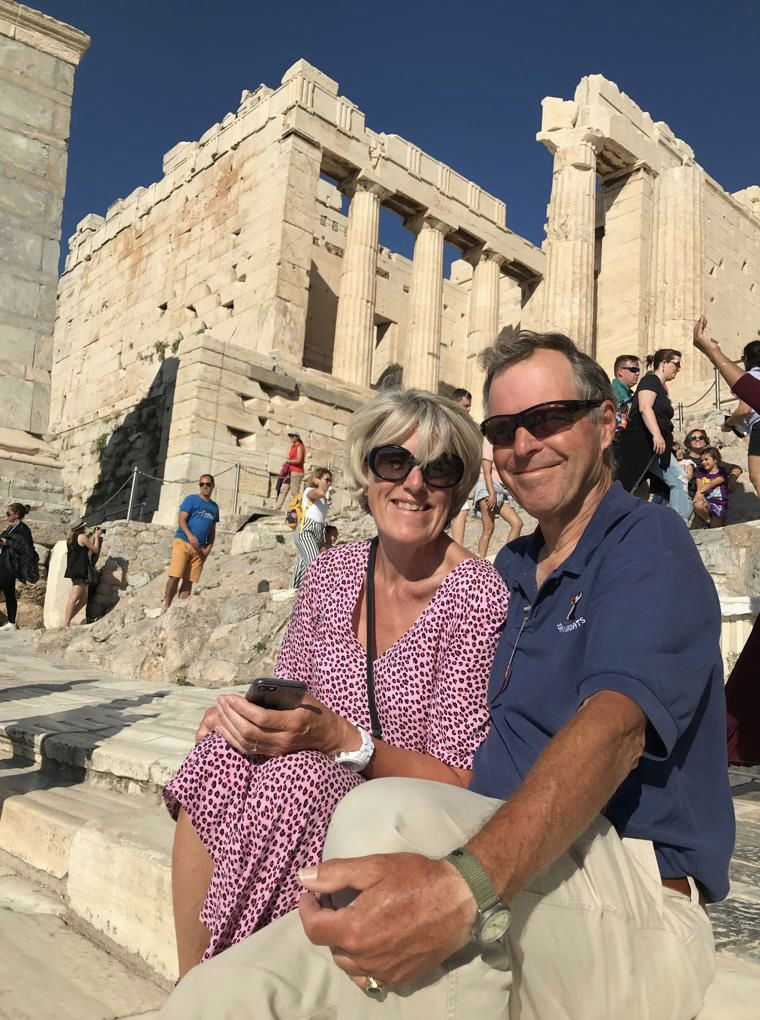 So as you can see lovely people there is so much to come. The torch is well and truly lit and being carried forward. That might mean that HOO and I may rest a little while longer!
Details of all of these can and will be found on Maddy's Mark Facebook page and Insta and soon the website (work in progress!).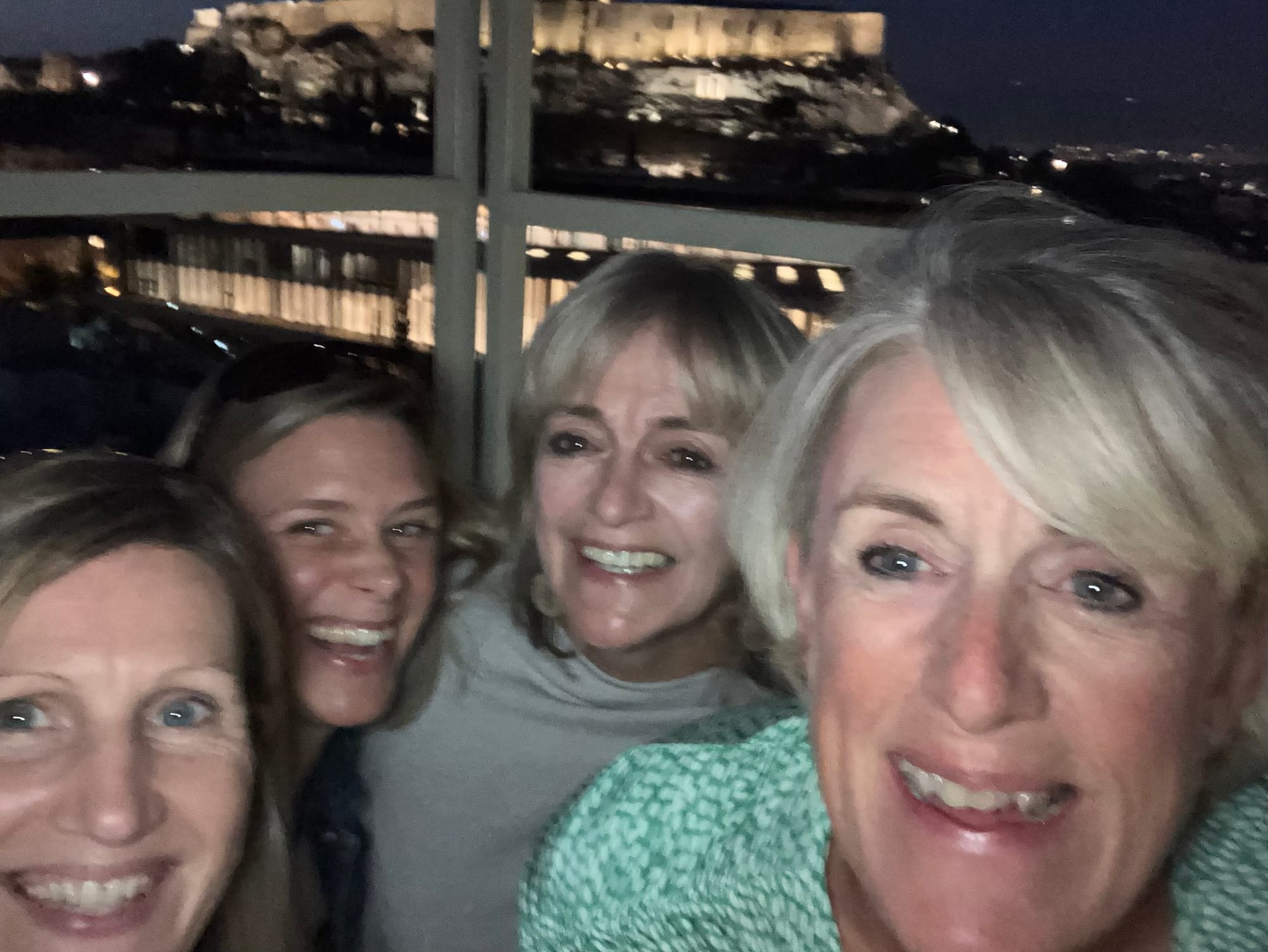 So have we missed cycling in the last 5 days? Not one bit! We are feeling fit and well, exhilarated by the experience and still somewhat jaded, but most of all we feel gratitude- grateful that we managed it, so lucky to have been privileged enough to be able to do it and so thankful to you all for travelling with us.
With so much love and thanks P and J XX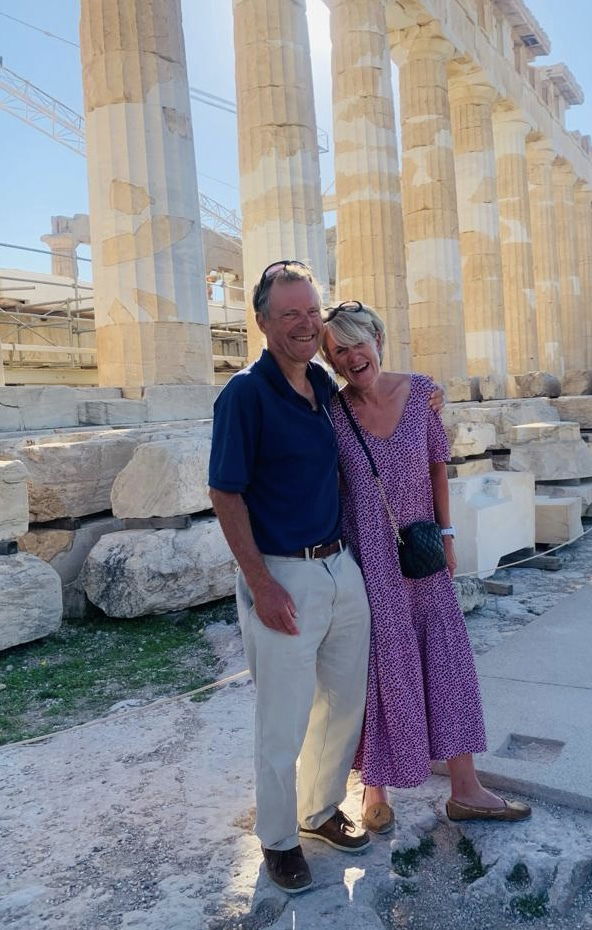 Last who said what! And did I say yes or no!
Anybody fancy a little bit of shopping?
Anybody fancy a little glass of rose with lunch?

Anybody fancy going to the museum?
Anybody fancy sitting by the pool?
Anybody fancy going to an island for the day?
Anybody fancy the other half?