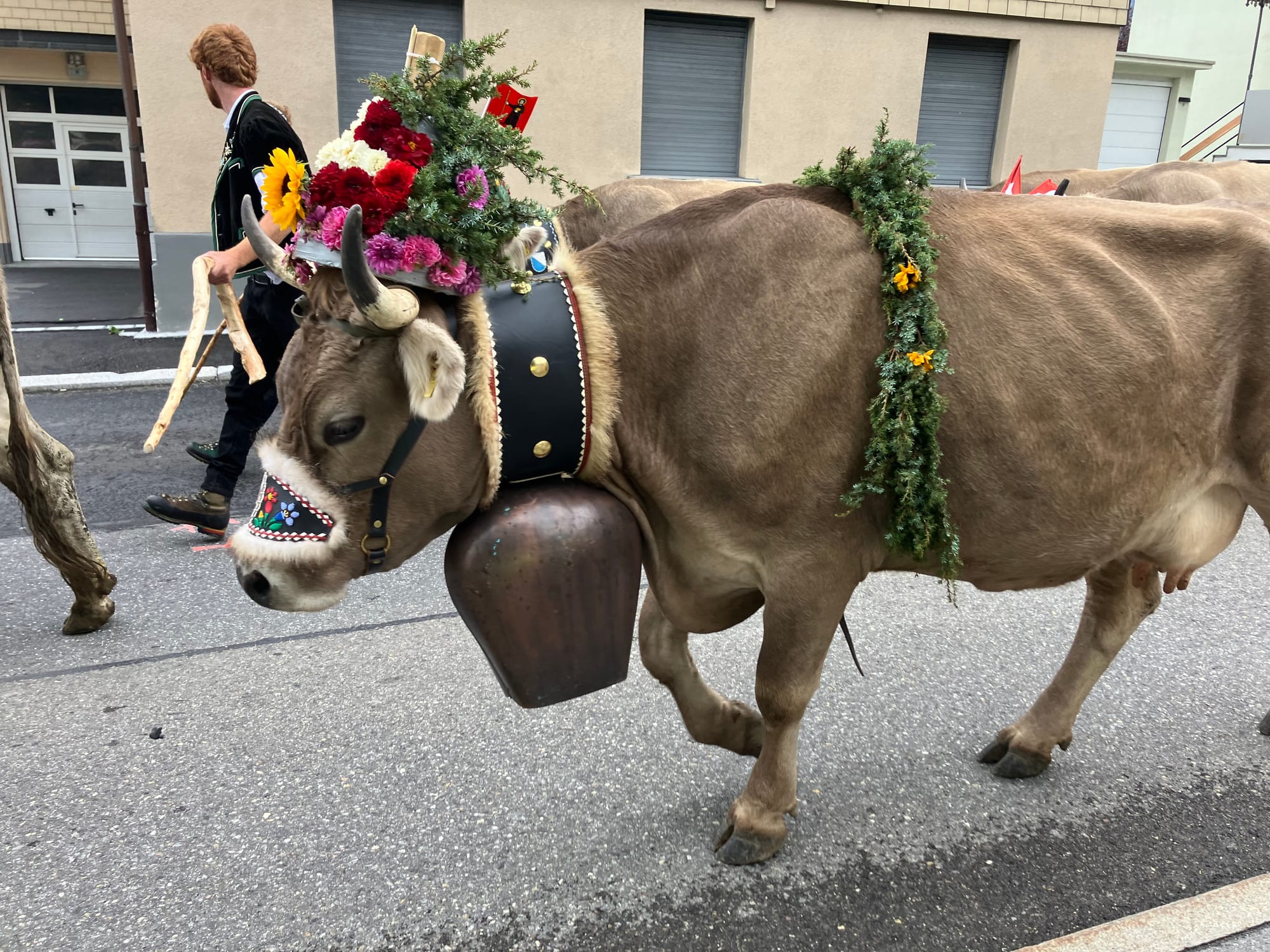 Today's Stats - from Feusisberg to Bad Ragaz - 45 miles, 4 hours and 25 mins in the saddle. Fastest speed - guess HOO! 34.1 mph.
First proper rain, first big cow bell festival, first donkeys with bells and 6 herons standing in a field. First sighting of real ladenhosen.
We have had an excellent day's cycling today. We had a great first 15 miles, even in the rain and in quite heavy traffic, but it was either flat or downhill and on an excellent surface, with a cycle lane all the way.
We found ourselves more rural once again, with the meadows right beside the roads and surrounded by mountains - really spectacular scenery.
As we cycled through one village we suddenly had to halt our progress as a herd of dressed cows came towards us with giant bells and herdsmen in ….. I am not kidding ….. ladenhosen! On investigation we were told that it is the festival to celebrate when they used to bring down the livestock from the mountains at the end of the season to winter them indoors. (HOO guessed this - amazing man). Here is the evidence….
Watch out for the ladenhosen!
After this wonderful spectacle we made a slow ascent for the next 2 miles before descending to another beautiful lake, Lake Wazensee. At the top of our climb - both ok which helps for tomorrow - I recorded the bells from 1000ft up - what a din! All the villages take part and there were hundreds of people lining the streets to watch when we cycled past - another Tour de France moment!


We finished our day cycling along the side of the lake and then on easy roads towards our smartish Schloss hotel - a treat before we tackle the Alps.
All in all a successful day 12 with extra treats. Now slumber awaits - we are both nervous about Monday particularly- our Everest HOO is calling it so tomorrow's entry may be brief as we need to prepare - tomorrow we have a big climb to Davos so let's see how we cope with that. Lots of thoughts and prayers please.
With our love P and J XX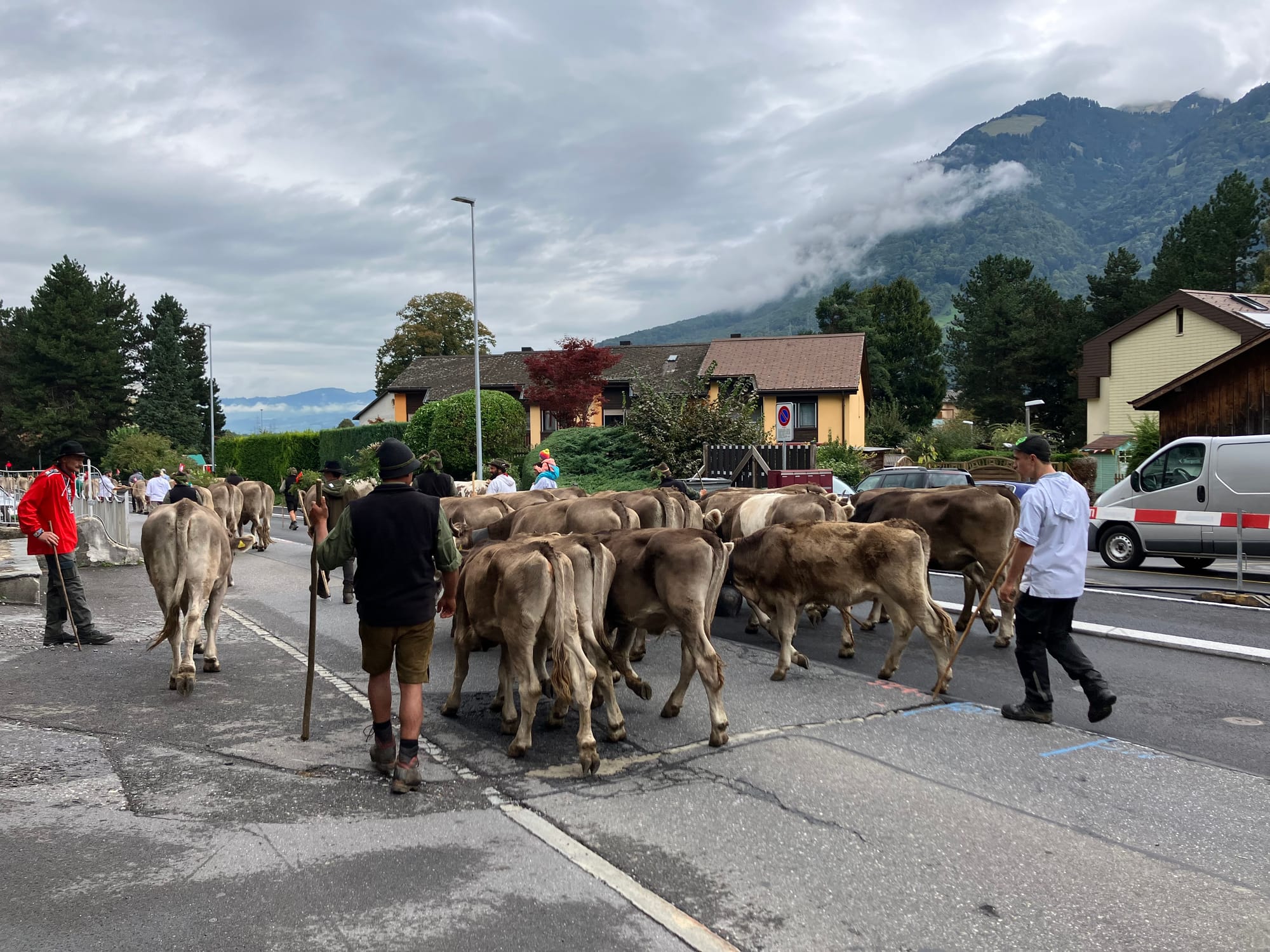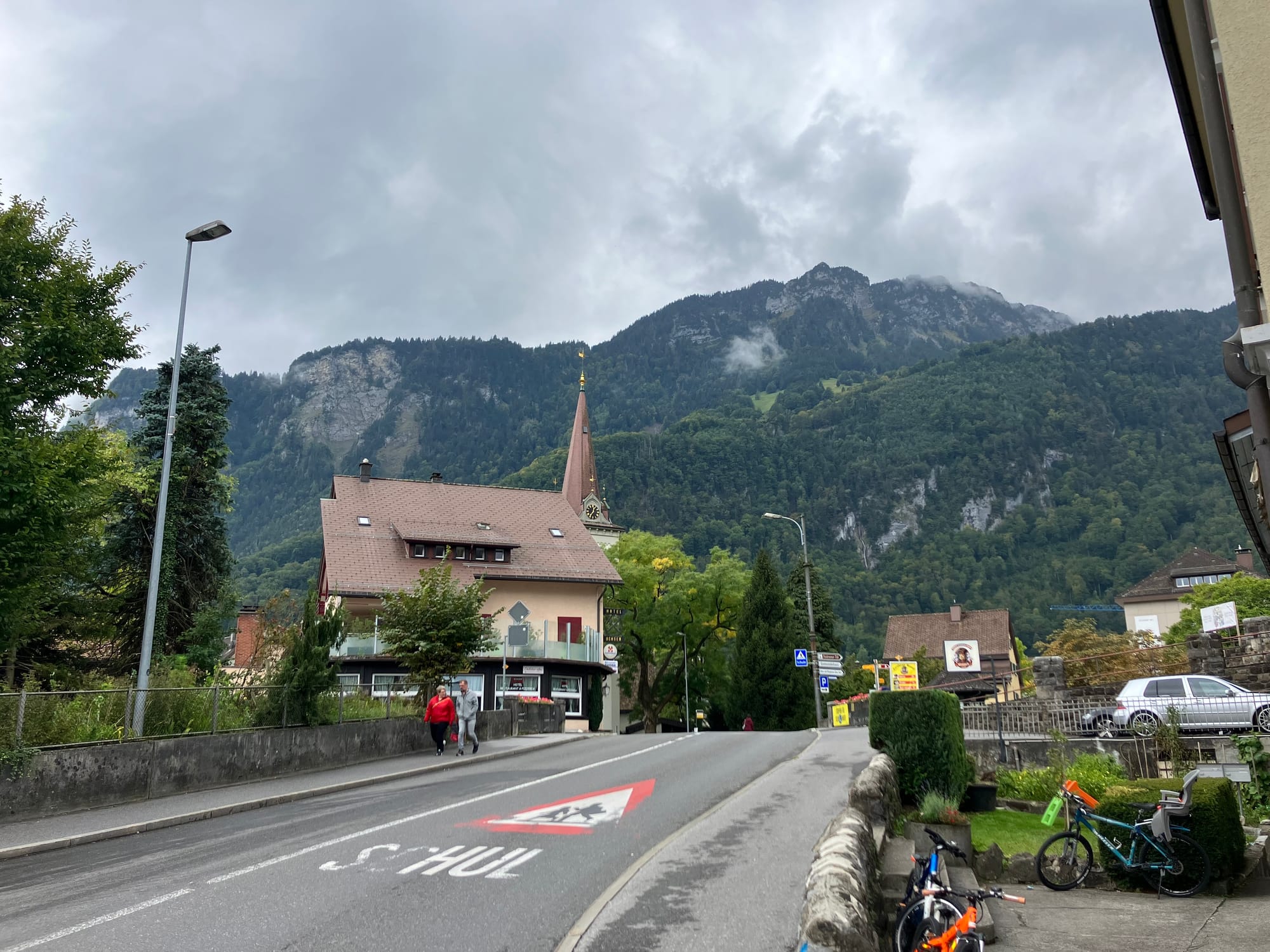 First Gin since leaving home!