Daily stats - Bad Ragaz to Davos
4 hours 30 in saddle
Fastest speed 29.9 for HOO - wet roads and steep so going steady!
32 mi- but highest ascent so far. We are now at 1500 m.
No dogs barking!
One squeaky bike - HOO's - seemed to right itself
OK so I am going to try and do a summary in list form as to how our day has gone!
Gentle start, with easy climb, good weather, great road surface. Squeaky bike caused many stops to try and work out why. Crossed the Rhine so needed to stop for photo opportunities. Main route to Davos does not allow bikes but found excellent cycle paths and used these and old mountain road for most of the day except for last hard climb into Davos from Klosters when had to stay on main road as no other route. Horrid bit as raining by then, fast cars, very steep and pretty scary for me! But on mountain side so no drop to worry about falling down just rock face to worry about being crushed against! For 7km and then gorgeous run down into Davos. Very warm and cosy hotel, lovely food beer and rose and now early night for tomorrow's early start to try tackle 55 miles including 2 passes - getting a bit bored of mountains! But the plains of Italy are calling and my knees and I will be grateful.

Highlights include lovely picnic lunch just before getting to Klosters by waterfall, some amazing cycle paths running alongside railway - yes I was tempted to get on a train! Main highlight - the feeling you get when you get into the shower at the end of the day!
Photos to follow of today's best bits but now sleep. We have made contingency plans for tomorrow if too much or other unforeseen circumstances but we hope and pray we can do this.
Night lovely people, thank you for being with us and for your lovely messages and comments.
Our love P and J XX
P.S. Sadly no lederhosen selling shop in Davos - HOO's Christmas pressie if I can fit in panniers - must keep searching and yes thank you very clever linguistic talented Welsh tribe for helping me with my spelling!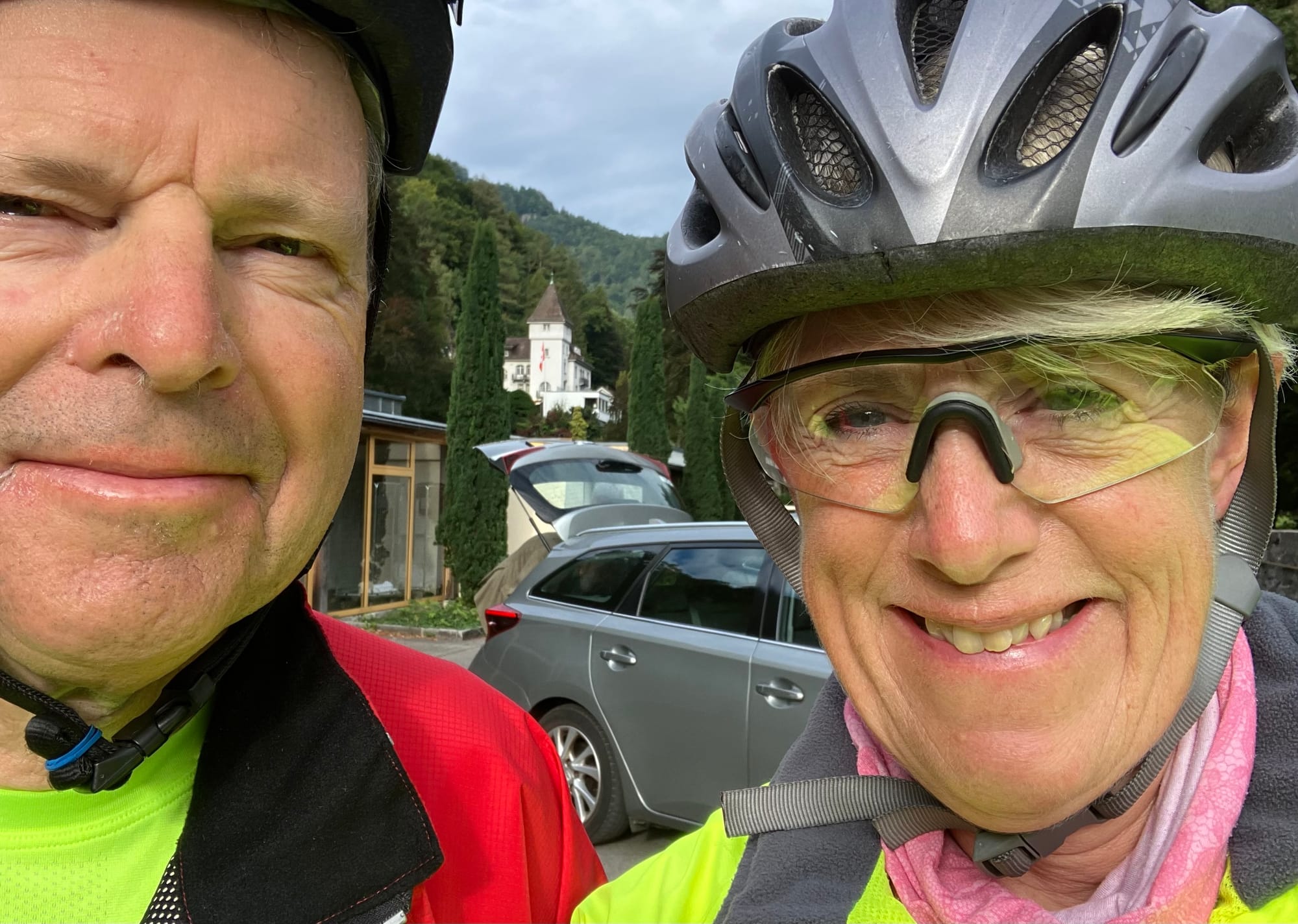 Leaving the Schloss!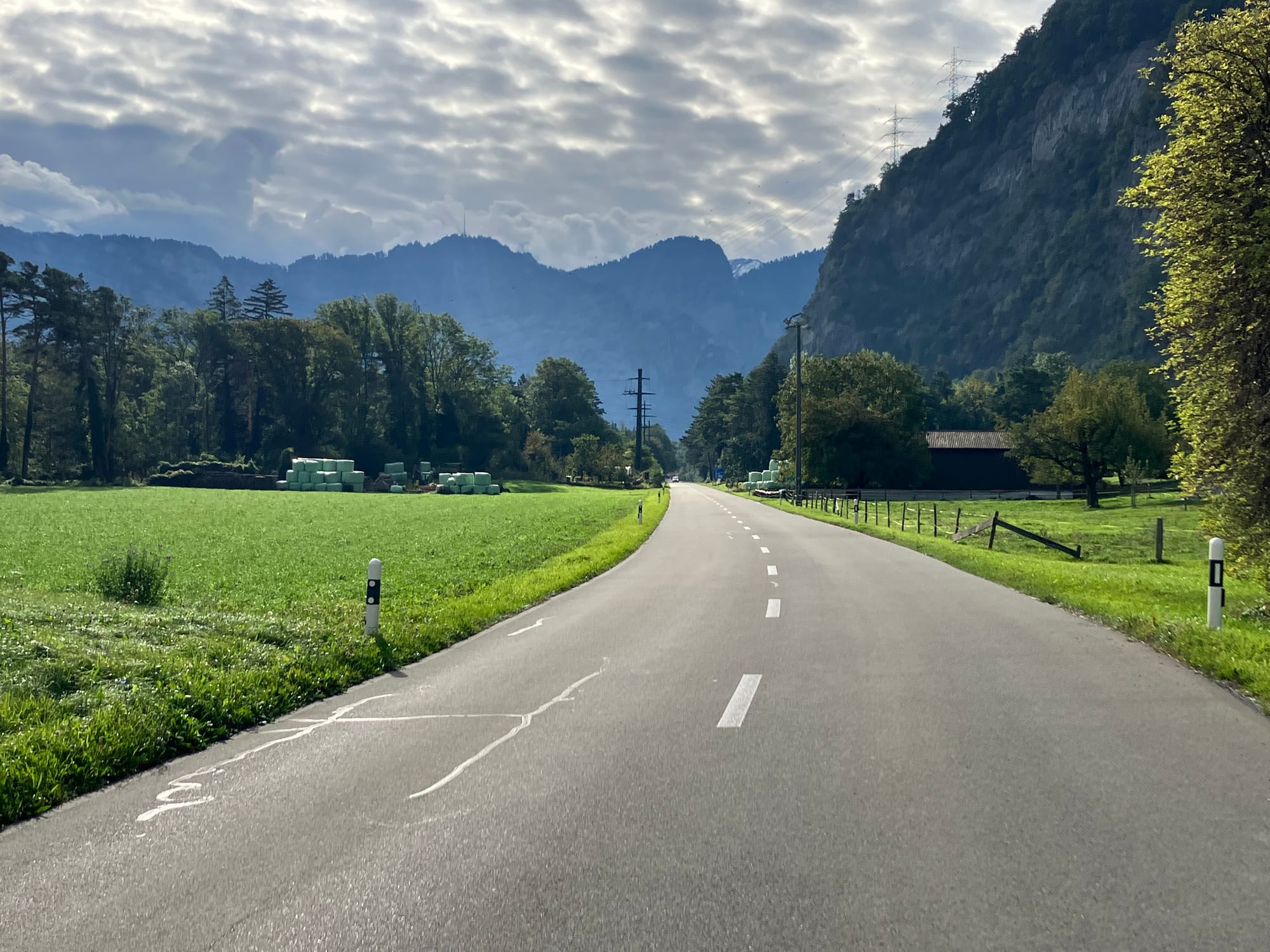 The Alps ahead 😬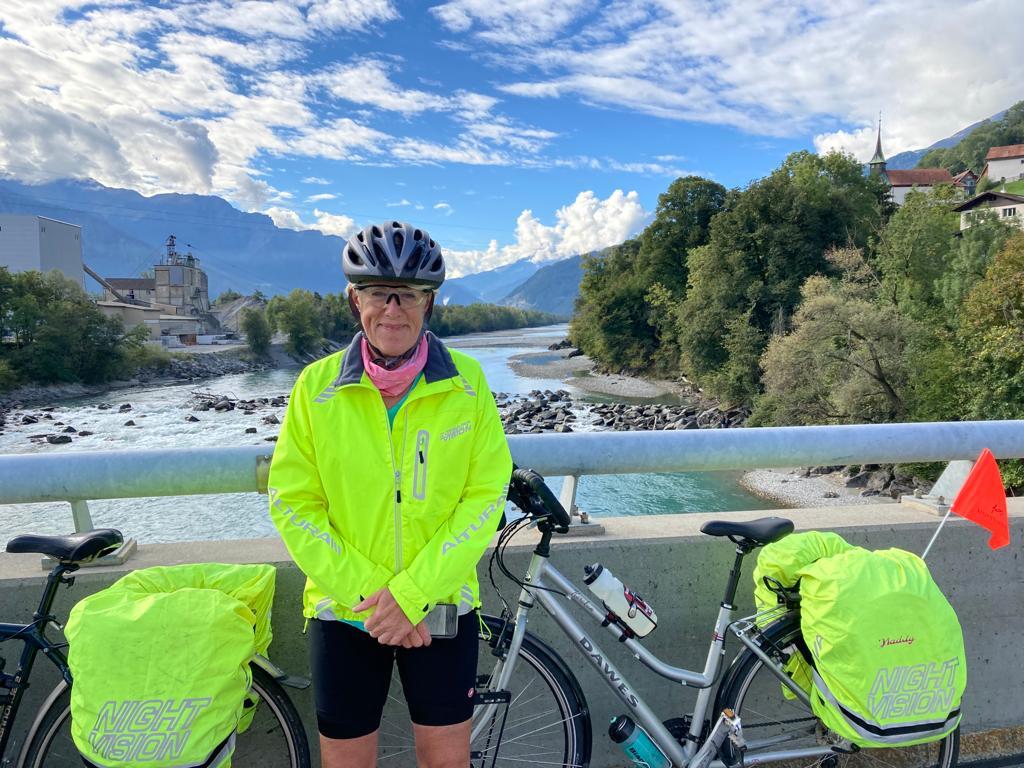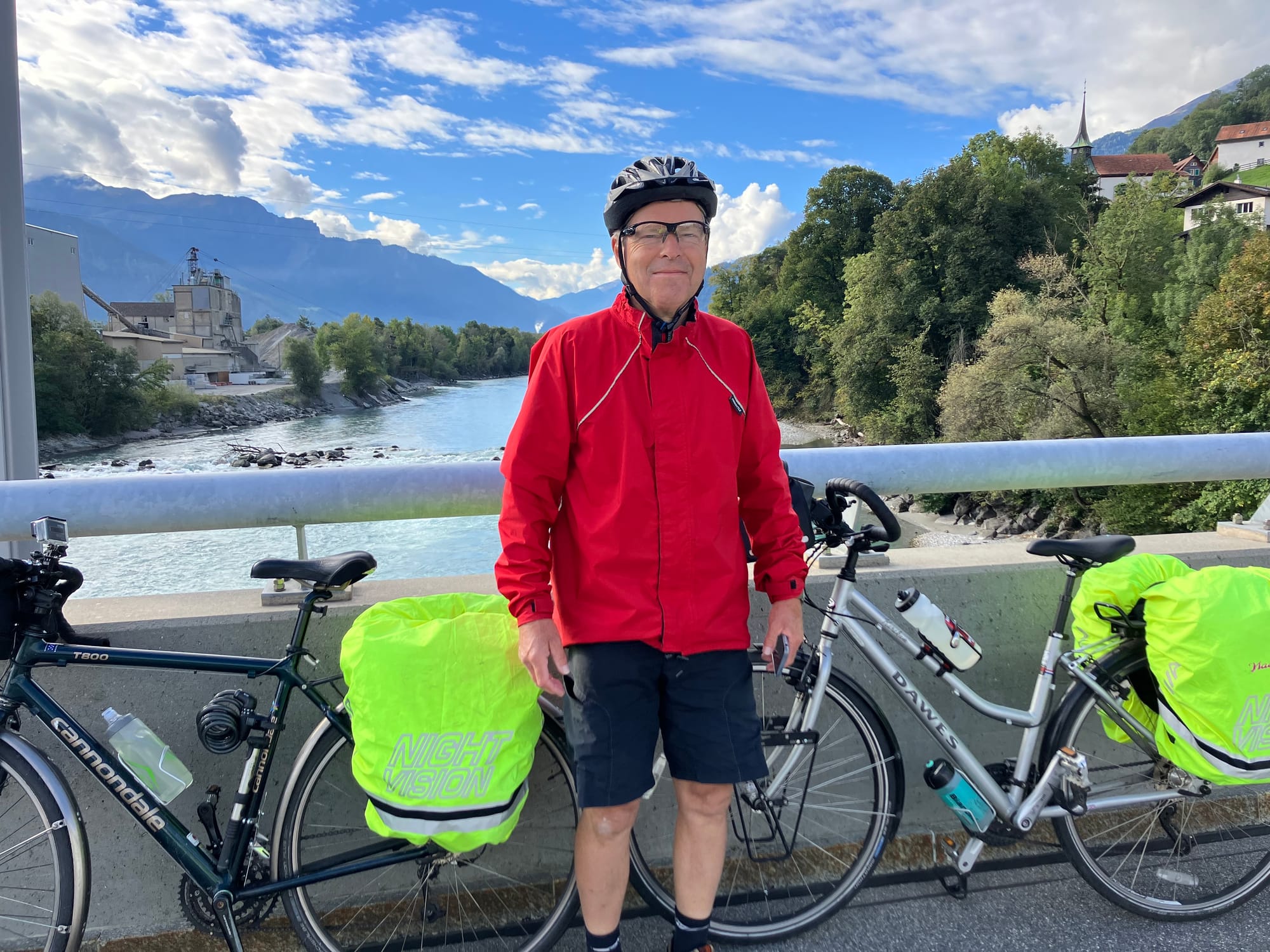 The Rhine!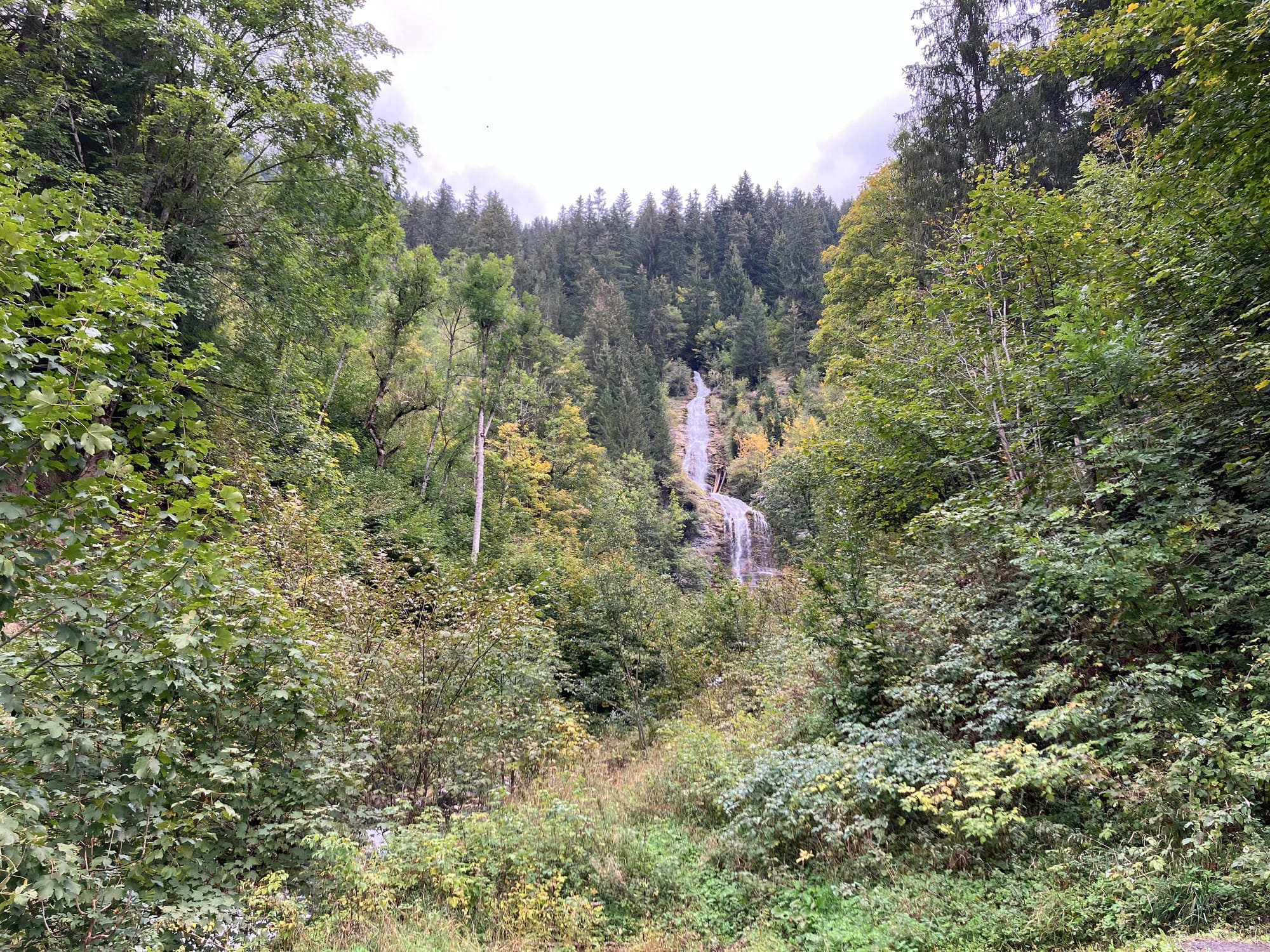 Picnic spot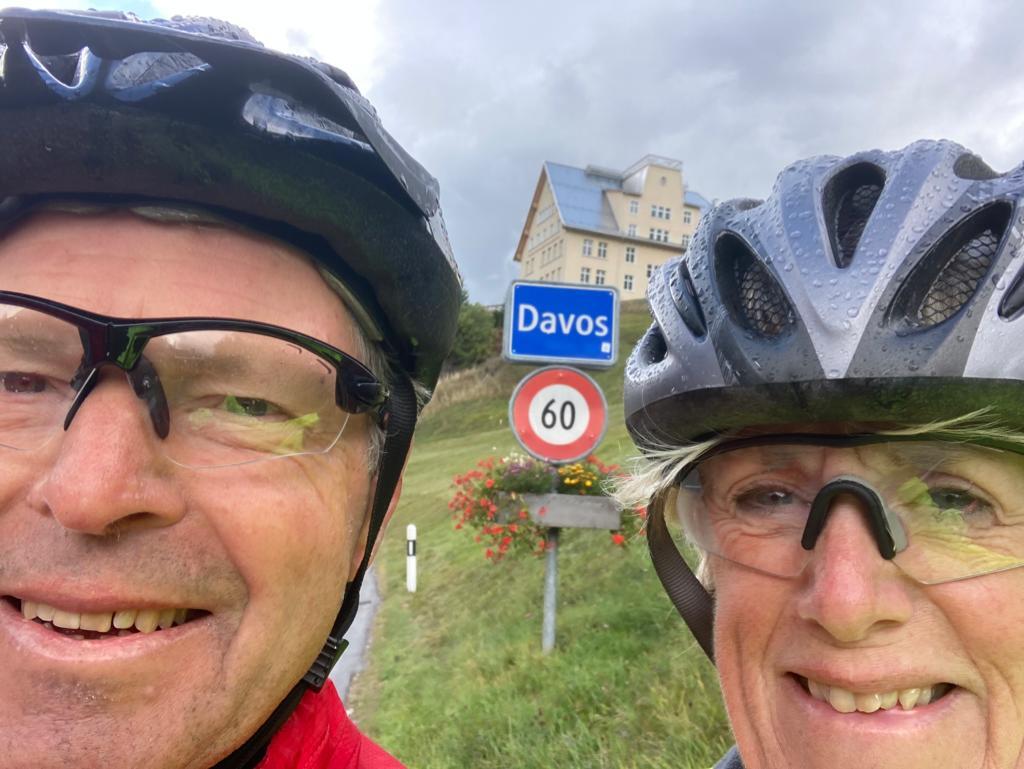 Night night XX