Well we have had a tricky day so this will be brief as we need to sleep urgently!
Stats - 68 miles
Too many hours in the saddle
Not bothered about fastest speed
1 tumble in Trento - no permanent damage to human or bike - 🙏
Lots of dogs barking
First night time cycling
1 whole bottle of wine consumed this evening!
Our hotel this morning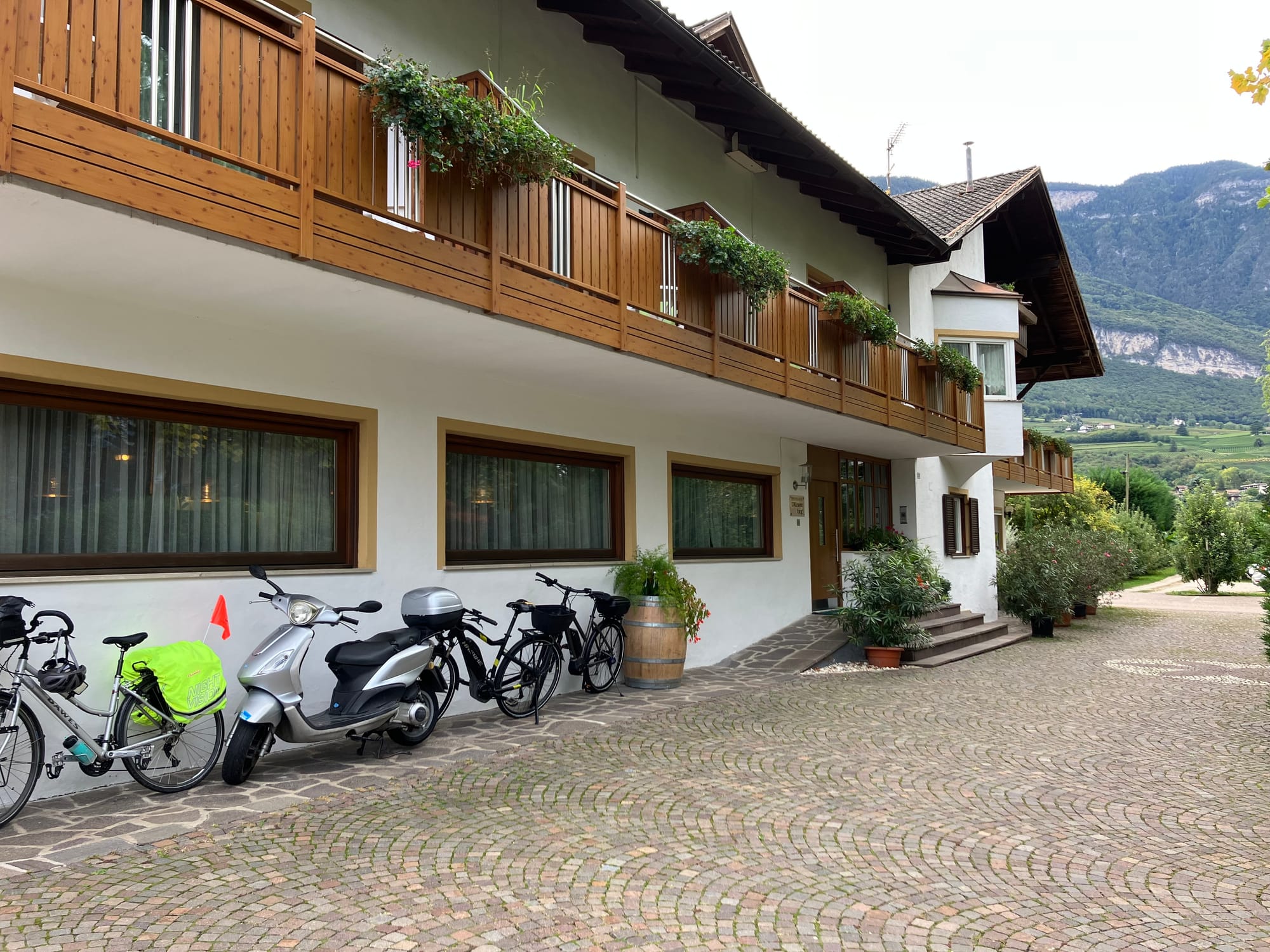 We loved our hotel and set off happily to join our amazing cycle path all the way to Trento - blissful cycling, chilly and cloudy but we made fast progress for 35 miles and then we hit Trento - both metaphorically and physically.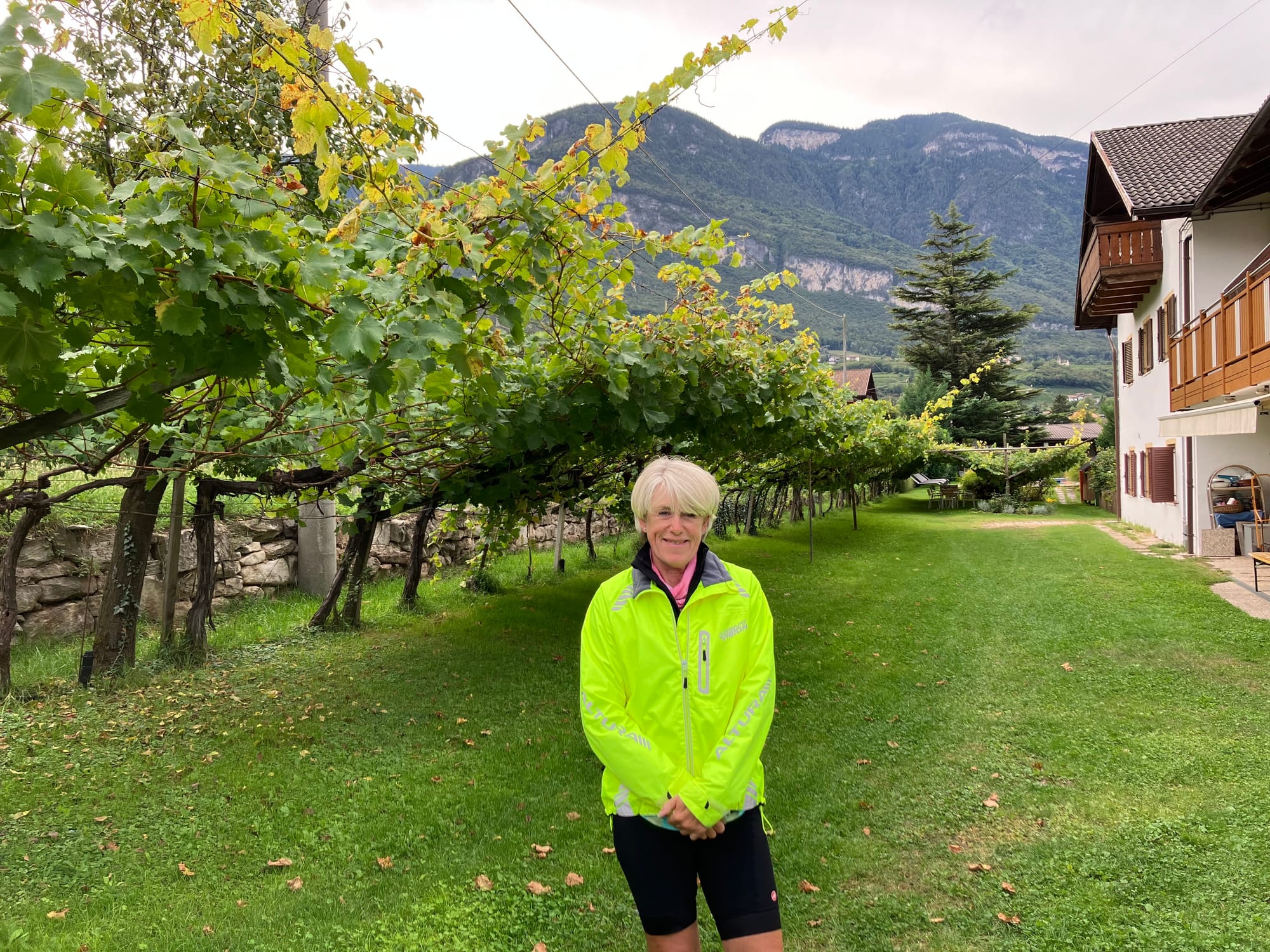 Trying to navigate our way around this city proved to be a bigger challenge than 2 mountain passes. Firstly HOO had an encounter with a wall and pavement, luckily at low speed but still a tumble from his bike and needed Dr Taylor treatment. Quickly administered and no permanent damage to body, bike or go pro (only pride) we continued to try and find a way out of this infernal city. After a steep climb and rubbish signage and directions, we found the way to freedom only to be thwarted again by a blocked cycle tunnel and main road we were not allowed on. This meant returning down the ghastly hill and then having to climb a much worse hill - more like a mountain pass! But that's ok - we have only done 35 plus miles and one body is some what battered, the other exhausted and feeling a sense of humour failure coming on - but we are feeling fine!
Then the faff of trying to get out of Trento continued, small steps forward, greater steps back which meant that eventually at 5.45 pm we still had over 25 miles to do and we were running on empty somewhat! 4km on a motorway (interesting!), many miles on odd roads going round in circles and finally an incredible cycle path (if we could have seen it) for 22km in the dark! Toads and bats to be avoided and luckily all survived including us, who finally have arrived at our B and B, been driven to an open restaurant (3 attempts all closed!) and eaten huge pizzas and drank a whole bottle of Merlot between us, still in our sweaty bike kit! Dear oh dear, that was quite a day. Fear we may have similar tomorrow and although today has been difficult and at times, I thought, insurmountable- we have been constantly encouraged by the kindness of others, from people giving us directions to our host driving us for miles to find food.
We have very few photos as no time to take them but we passed a beautiful lake, some stunning mountains, gushing rivers and pretty villages. We did not see an attractive city - in fact I never want to go to Trento again or see any signs for it or even speak, think or write about it any more!
Here's hoping for an easier day tomorrow- with much love from 2 very weary tourers. P and J XX
Funny sights!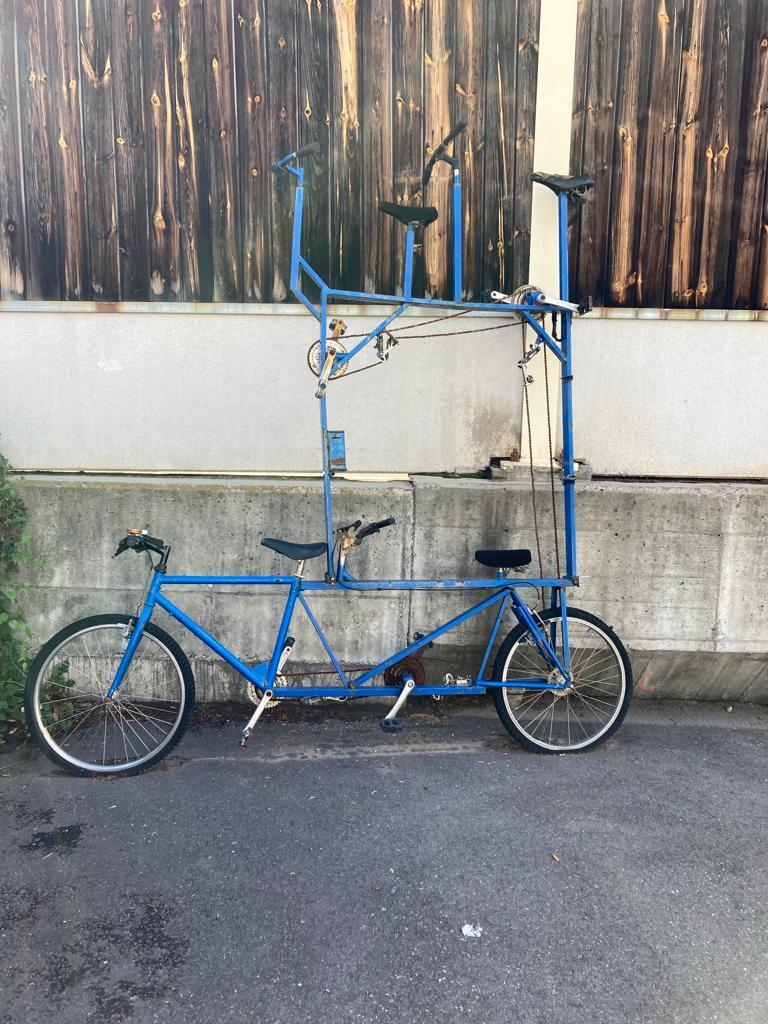 our first pit stop - happy part of day!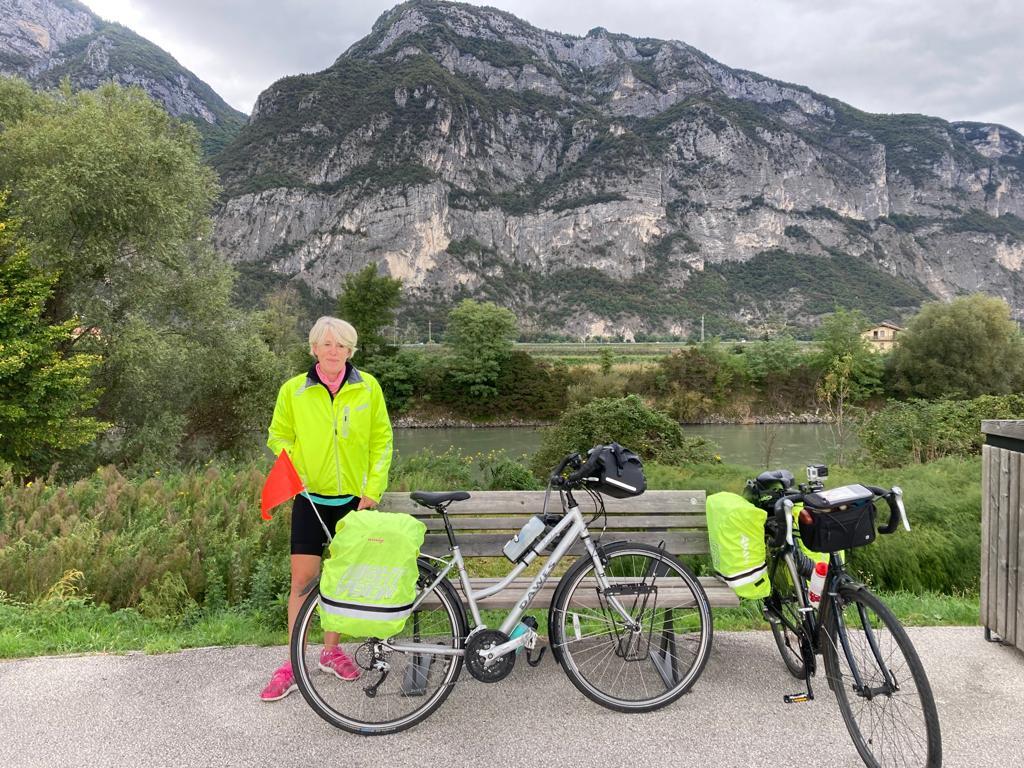 Spectacular scenery continues…