From Montreille d'Arguille to Ecluzelles
Stats - 55 miles - 5 hours cycling time - fastest time Phil at 35.7 mph
We have had a fantastic day's cycling today. After a very white breakfast of croissant, french bread and more croissant we set off about 9.30ish and had a splendid morning of deserted D roads, Autumnal country lanes (crunching over acorns and conkers) and not too many ghastly hills. In fact the first 25miles was really a breeze and although we had the odd shower - rather refreshing - it was mostly warm and cloudy. Typical agricultural French countryside continues and delicious coffee - we had our first pit stop after 15 miles and enjoyed coffee in the square of La Neuve-Lyre.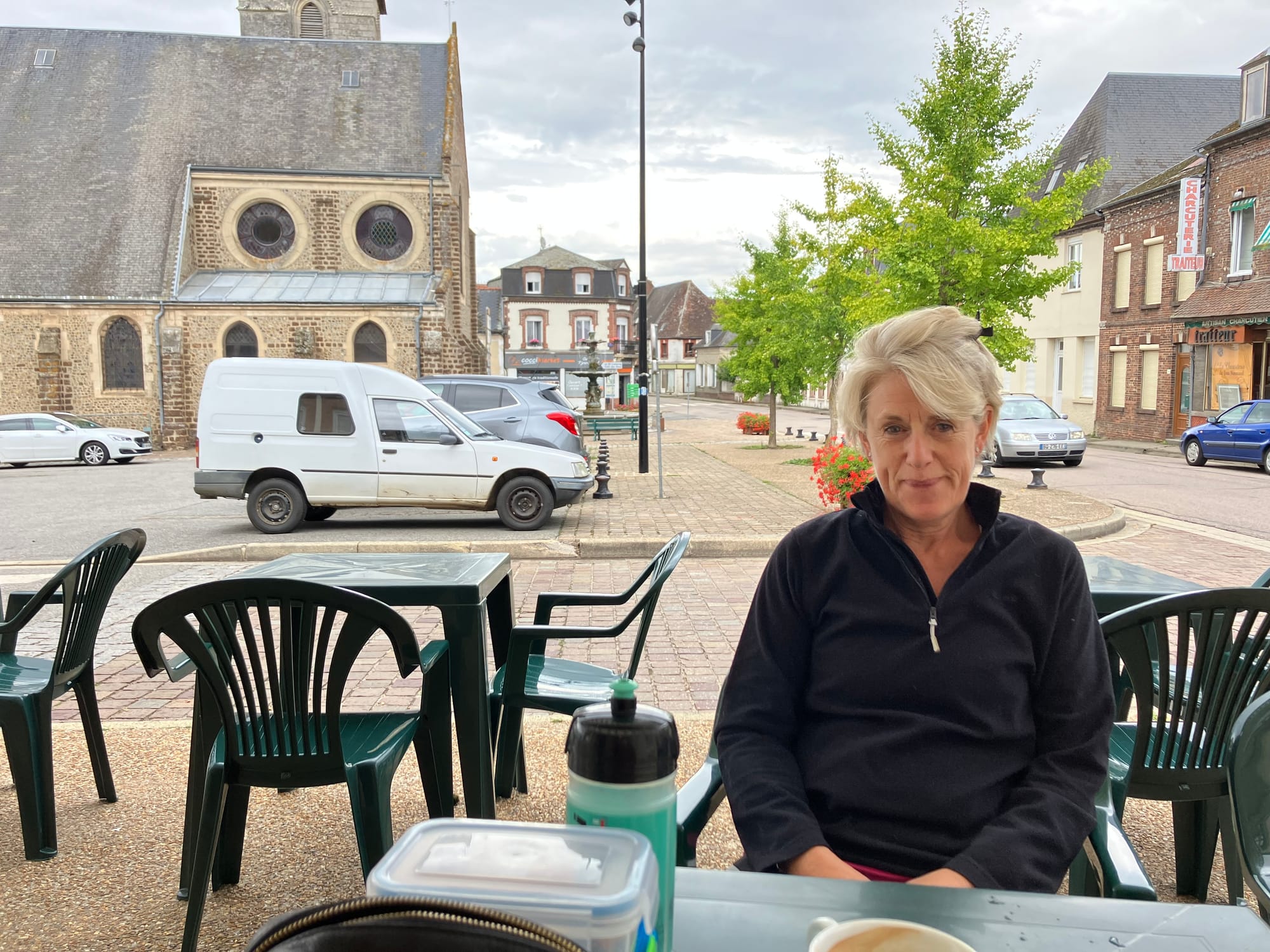 With a fair wind behind us we flew the next 10 miles and then a very impulsive decision to change from the road to a bike lane shortly after leaving the beautiful town of Breteuil, on a wet slippery road, meant that my bike got stuck in the curb and I flew along the pavement on my chin and shoulder! Luckily Dr Taylor was (and is) amazing and patched me up on the road side and my guardian angel Maddy, made sure I had nothing worse than the odd graze and bruise and could continue to cycle easily for the rest of the day. Dr Taylor can also patch up bikes with handle bars that are facing the wrong way and a slipped chain!
The rest of our cycling continued without incident although with one large town - Nonancourt - and the city of Dreux to negotiate we did realise that there are some other people in France after all! It was busy!
On arrival at our B and B our lovely hosts drove us to a restaurant back in Dreux as there were none open near by and we are now full of pasta and pizza and ready for bed!
Bodies and bikes still bearing up although one body is a little battered.
Local points of interest - new fact from yesterday that I have learnt - the departments of France (similar to our counties I think) are all about the same size and were arranged that way! Also today's new fact - there is a cheese season! Isn't that great! There was lots of cheese in season in tonight's supper, that's for sure!
Extra statistic - we were barked at by dogs on 8 occasions today from the safety of those typical enclosed French gardens - except for one which was being screamed at by the farmer and the gate was open - I pedalled quite quickly then!
Extra thought - we are loving all your comments - thank you so much. It is tricky to respond to them - technically time consuming - so please just rest assured we are getting them and it is helping us pedal with spirit.
More tomorrow - I wonder what adventures are in store.
Love to you all P and J XX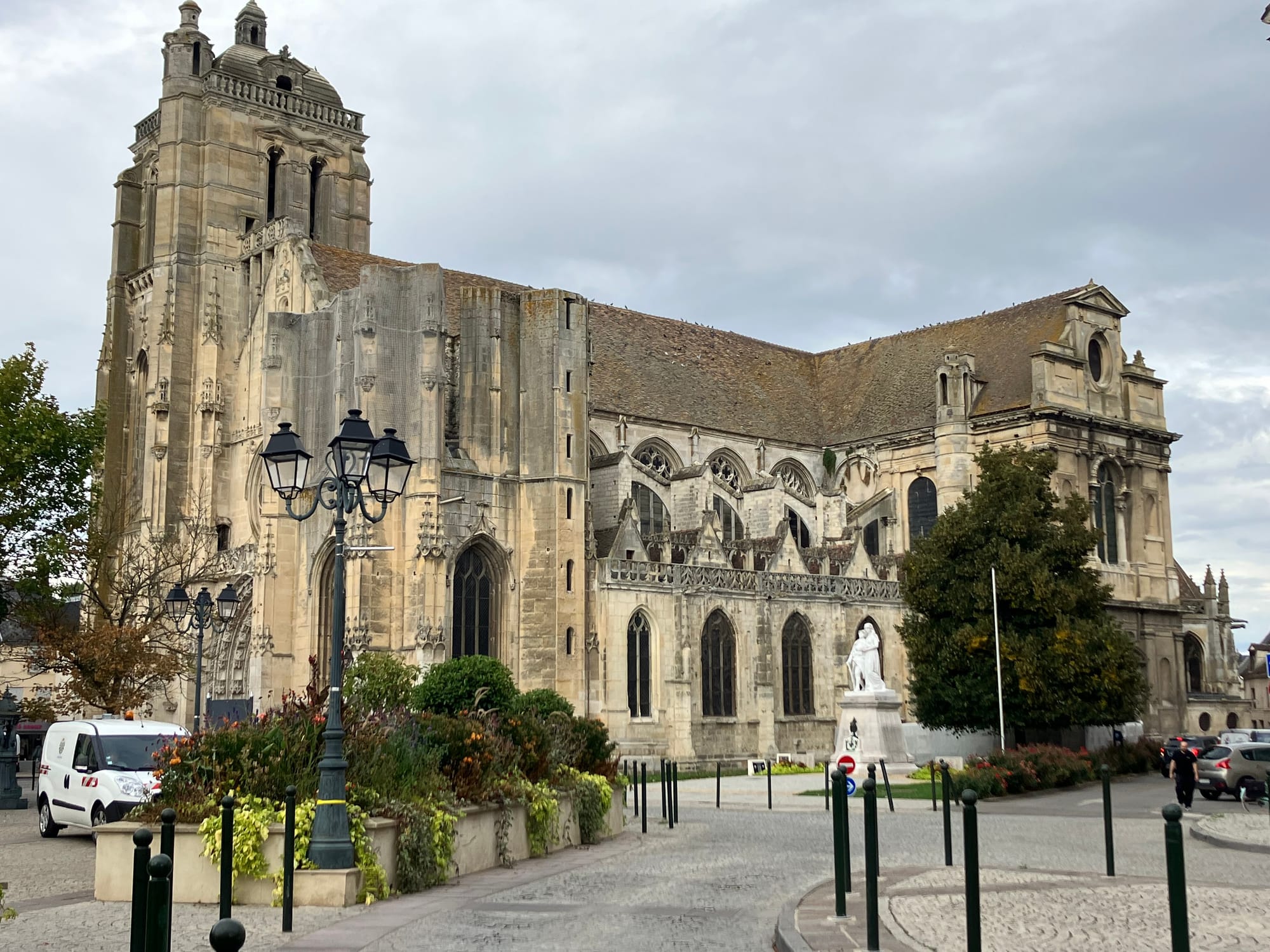 Dreux and Dr Taylor