Stats: 60 miles and 6 hours and 10 mins in the saddle. My fastest was 29mph and HOO's 31 - nearly got him!
First day we haven't worn our coats at some point!
My first ever bacardi and coke made with dry martini!
Total number of miles - 1126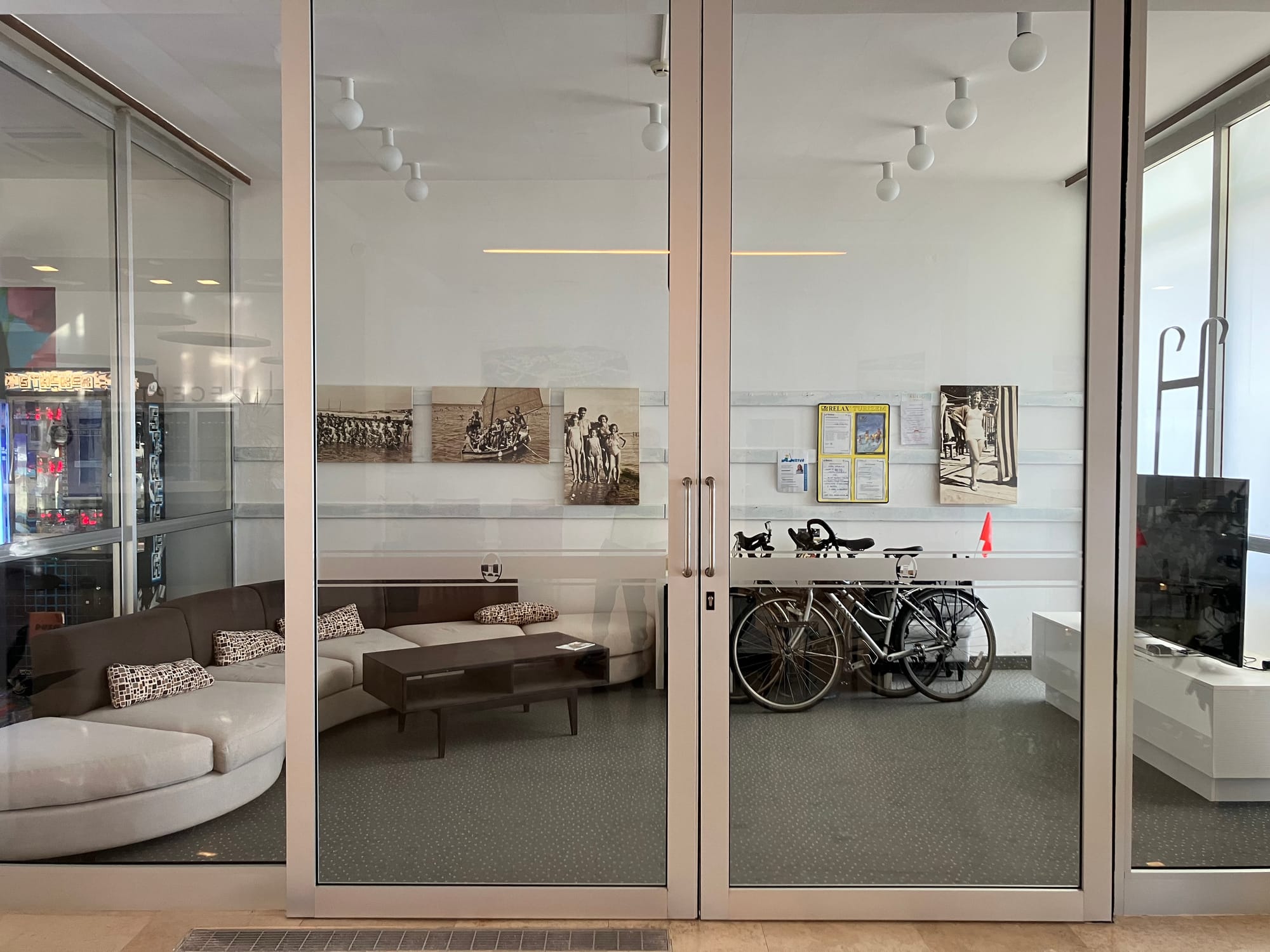 Before I tell you about our day I thought you would like to see the lap of luxury our bikes stayed in last night! They were safely locked in the television room and when we collected them this morning, our kind receptionist said they had slept well and didn't want any breakfast!
She then kindly took a photo of us outside and wished as luck as we set off. People are so kind. Arriving on a bicycle is definitely an ice breaker but all along the way so far, everyone has been very kind - uplifting.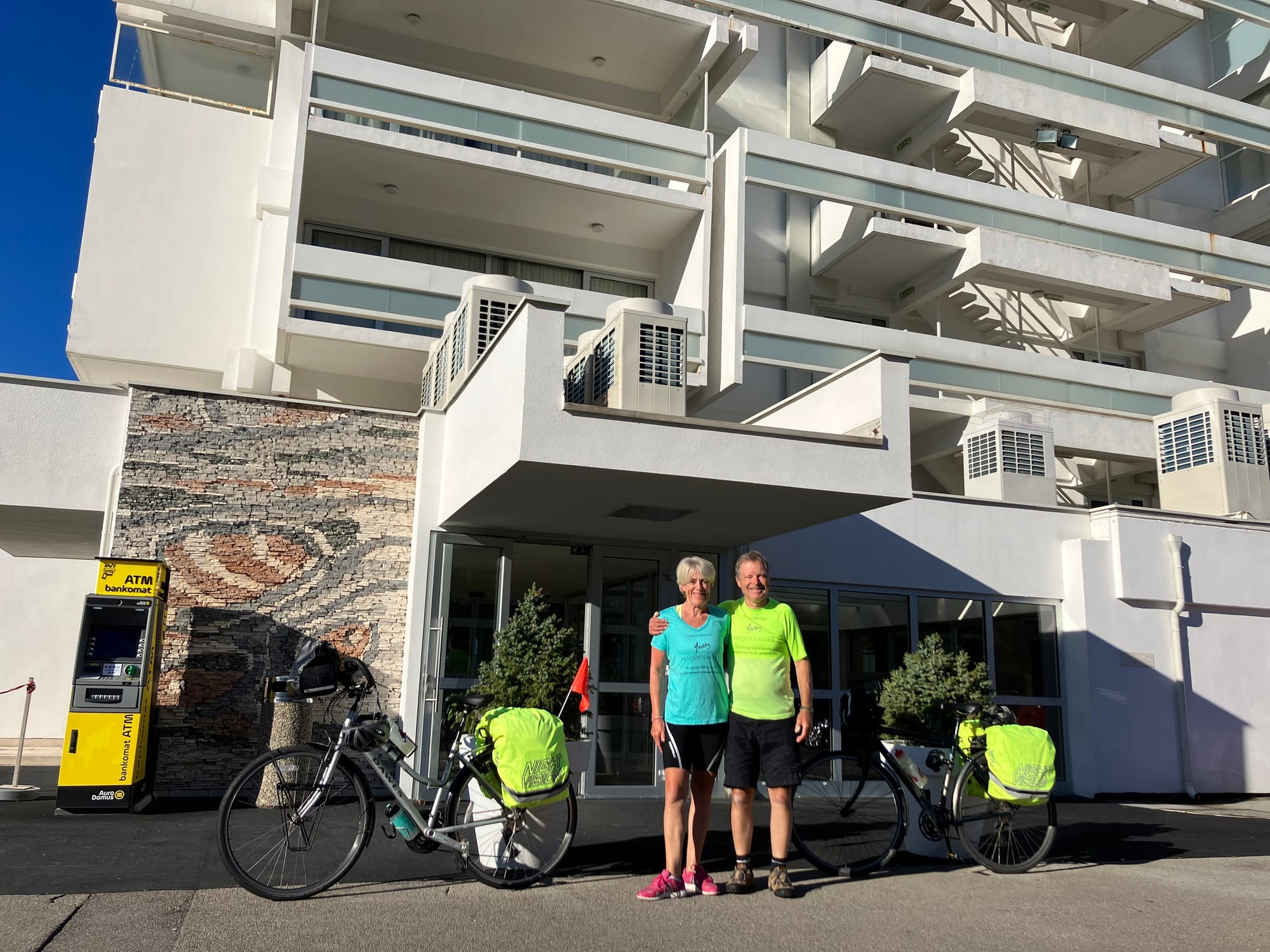 We set off in brilliant sunshine and the warmth meant it was the first morning we have not worn our coats, so spirits were high. The sunny weather continued all day and we are somewhat sunkissed and glowing this evening. Our spirits fluctuated a little more than the weather. We were following the coast road all the way to our next stop, just one road so little direction needed. With the Med glistening to our right all the way, we saw some magnificent views but the road took us high into the hills beside and then down again and up again and then up and up and up and down again and then - ah yes up again and you get the picture. It was a slog. Also all the little villages were down tracks to the right so we must have gone for at least 35 miles without seeing any habitation of any kind or any bars/cafes for a cooling drink or loo stop! The other difficulty for me was the edge of the road AGAIN - my fear of heights is not the best when there are extremely steep drops and no barrier apart from the odd stone block with big gaps between, plus such a strong gusty wind that I felt at high risk of being blown over the edge. It took 2 impromptu stops for HOO to reassure me and me to seriously pull myself together. HORRID!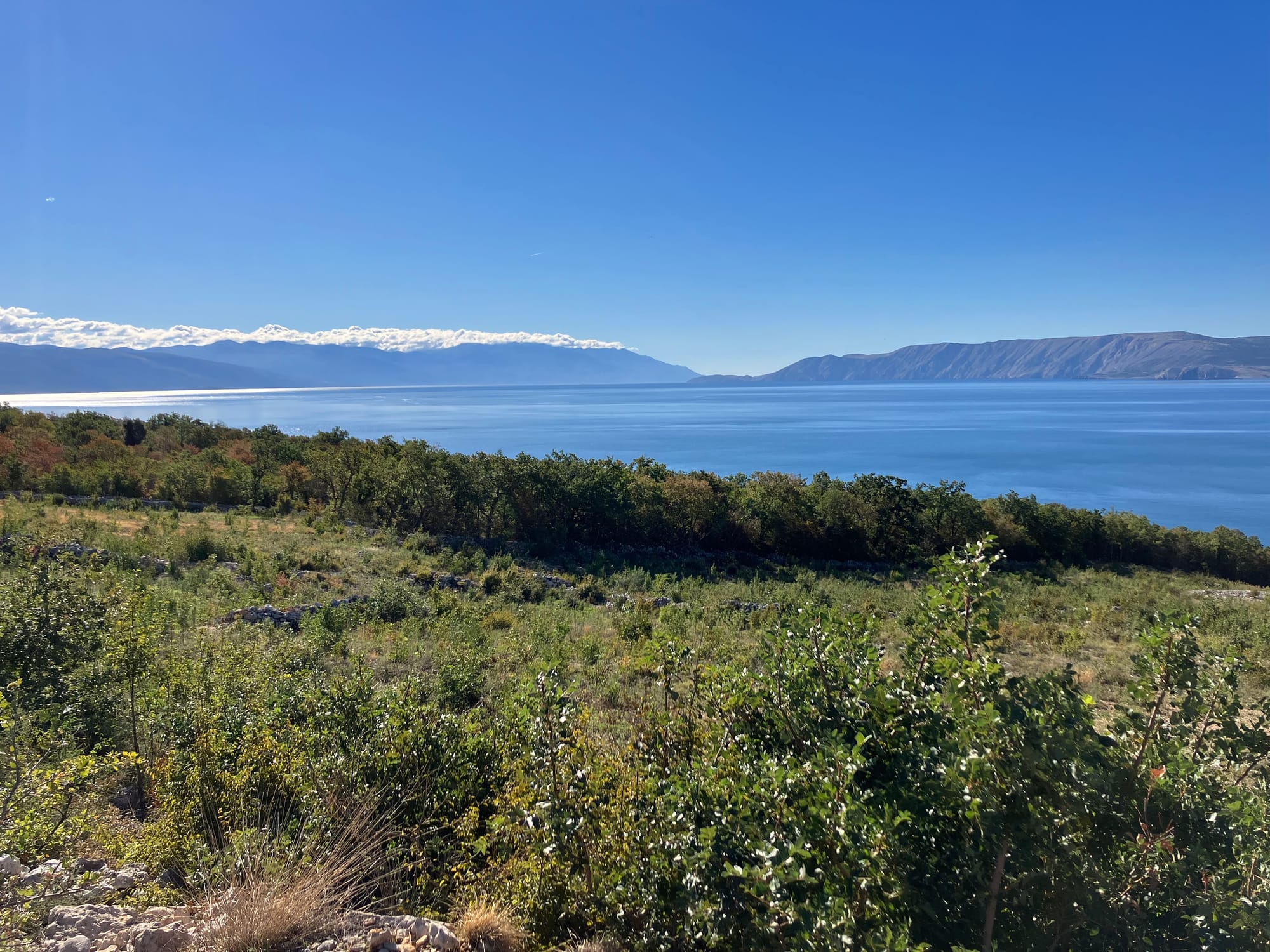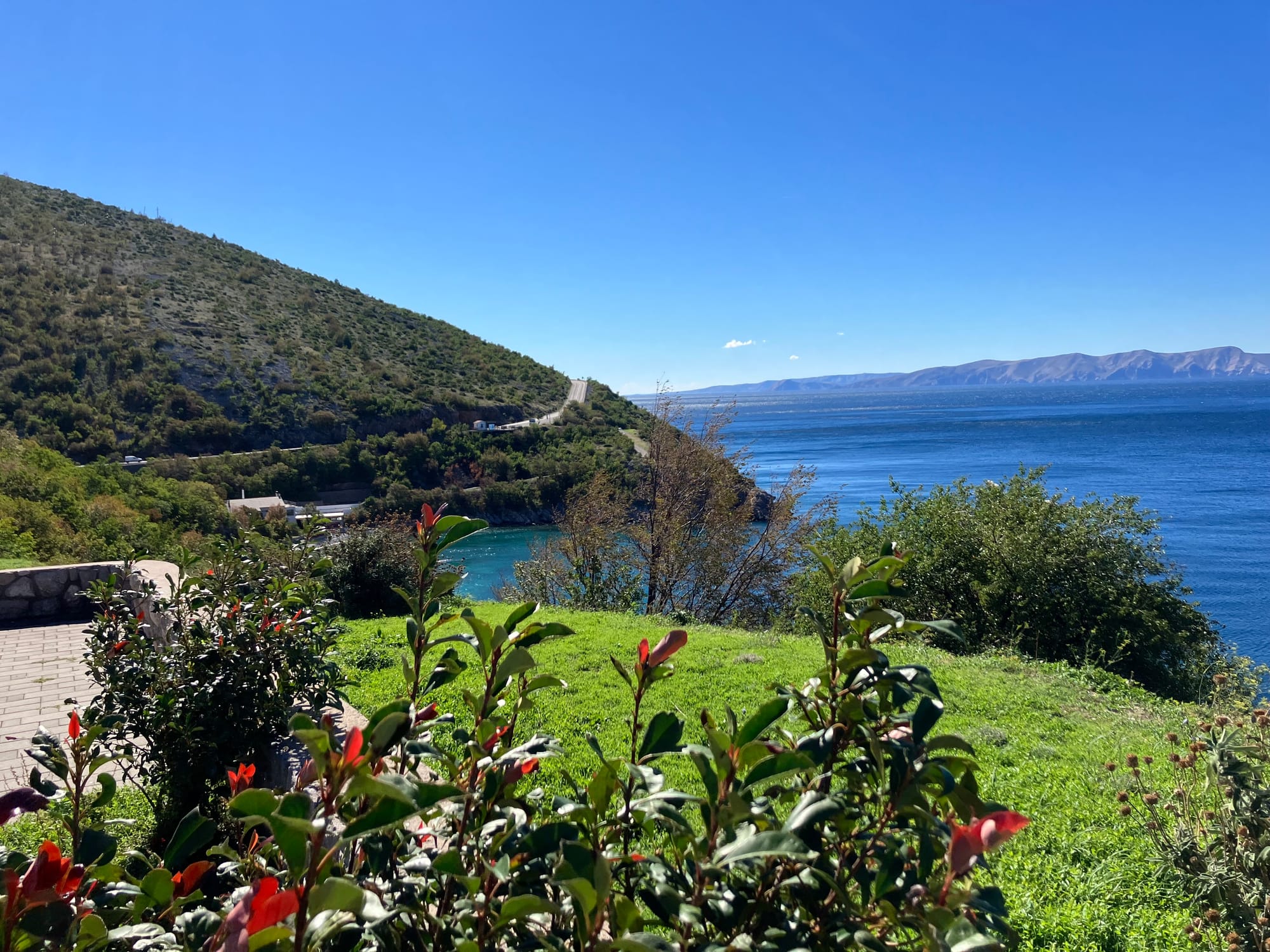 Our final descent was blissful and along more how I imagined a coast road would be - by the coast! And then the rollercoaster 60 miles was over with many prayers said along the way! We are cosy in a little apartment this evening and so have even had a cup of tea. We have stunning views, have had a delightful meal out with an interesting bacardi and coke for me as the wine is pretty grim and it's a bit of a holiday indulgence drink and I thought I deserved it! Turned out to be dry martini as they had no rum - as the waiter said, 'I make you special something'! I did have 2 there we go!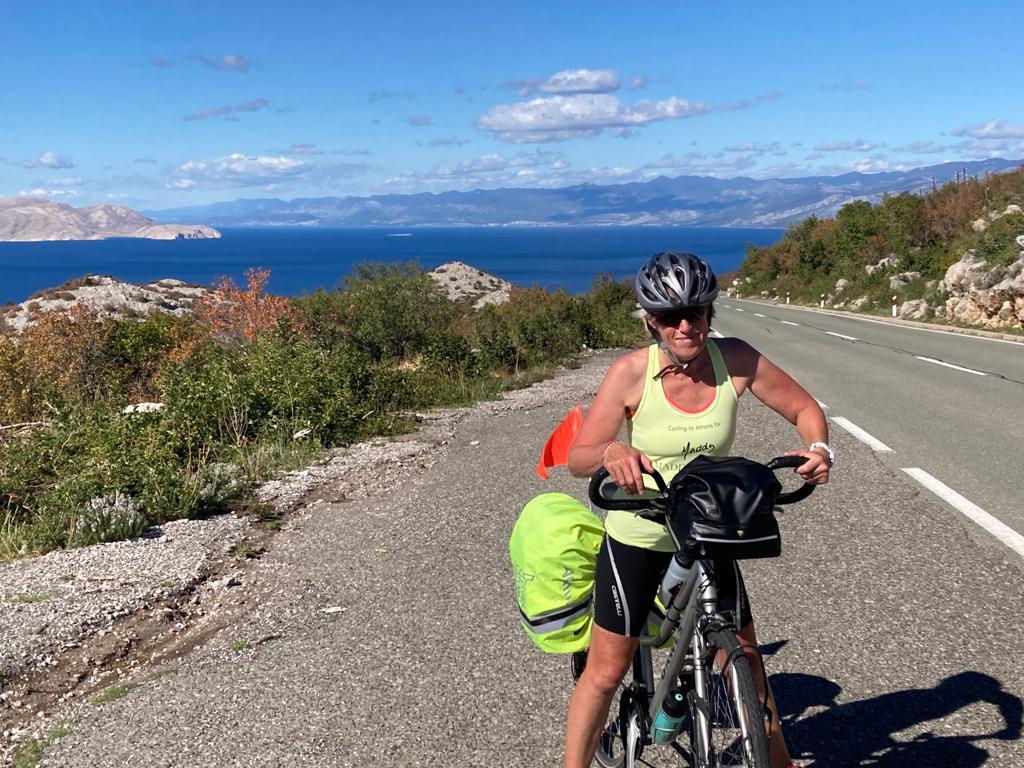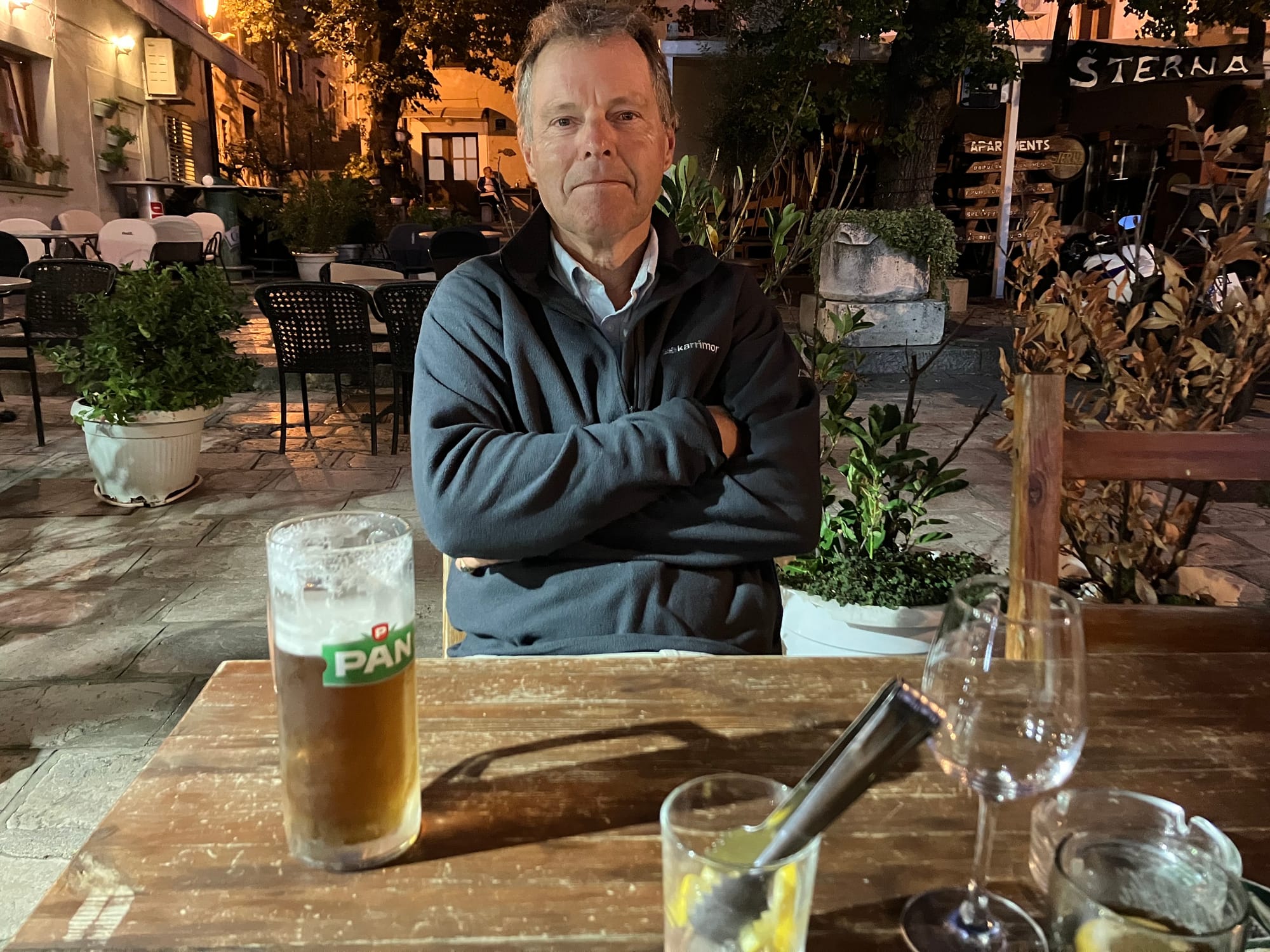 What we have seen of Croatia so far is stunning and many parts of our route today were incredible but I am looking forward to cycling inland a little tomorrow before returning to the coastal roads on Wednesday. A whole day to recover my steel!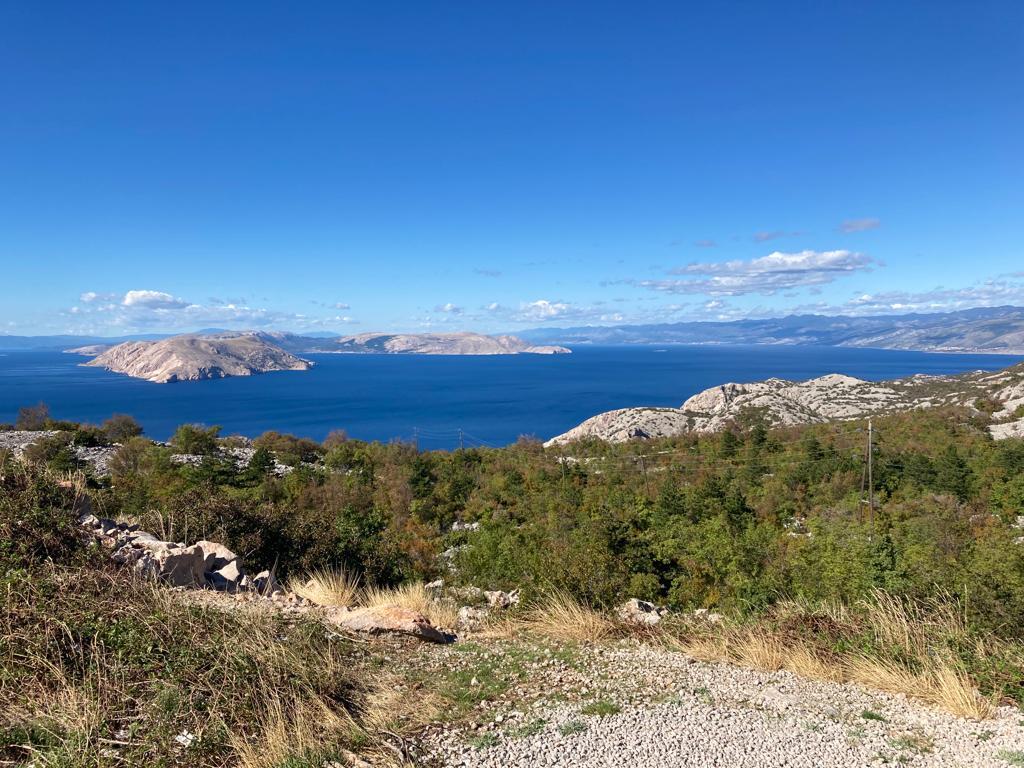 Once again thank you for your comments, we so enjoy reading them, normally at pit stop one or two, keeping us pedalling those wheels even when we would rather not!
Much love to you all P and J XX
An after thought - 2 examples of living the high life - I have had to cut my fringe with nail scissors and dry my trainers with a hair dryer! Love it! More tomorrow XX