Stats: 61 miles, 6 hours 15 mins in the saddle.
HOO was fastest again - can I say here that there are many things I am faster at than HOO - packing up and loading stuff on to my bike is definitely one of the many!
Most mosquito bites - me!
Highest bridge I have ever been over! There's a story. HOO has cycled over the Severn Bridge and thinks it was his highest but today's was pretty high!
Total miles - 1187 - Oh wow!
View from our balcony this morning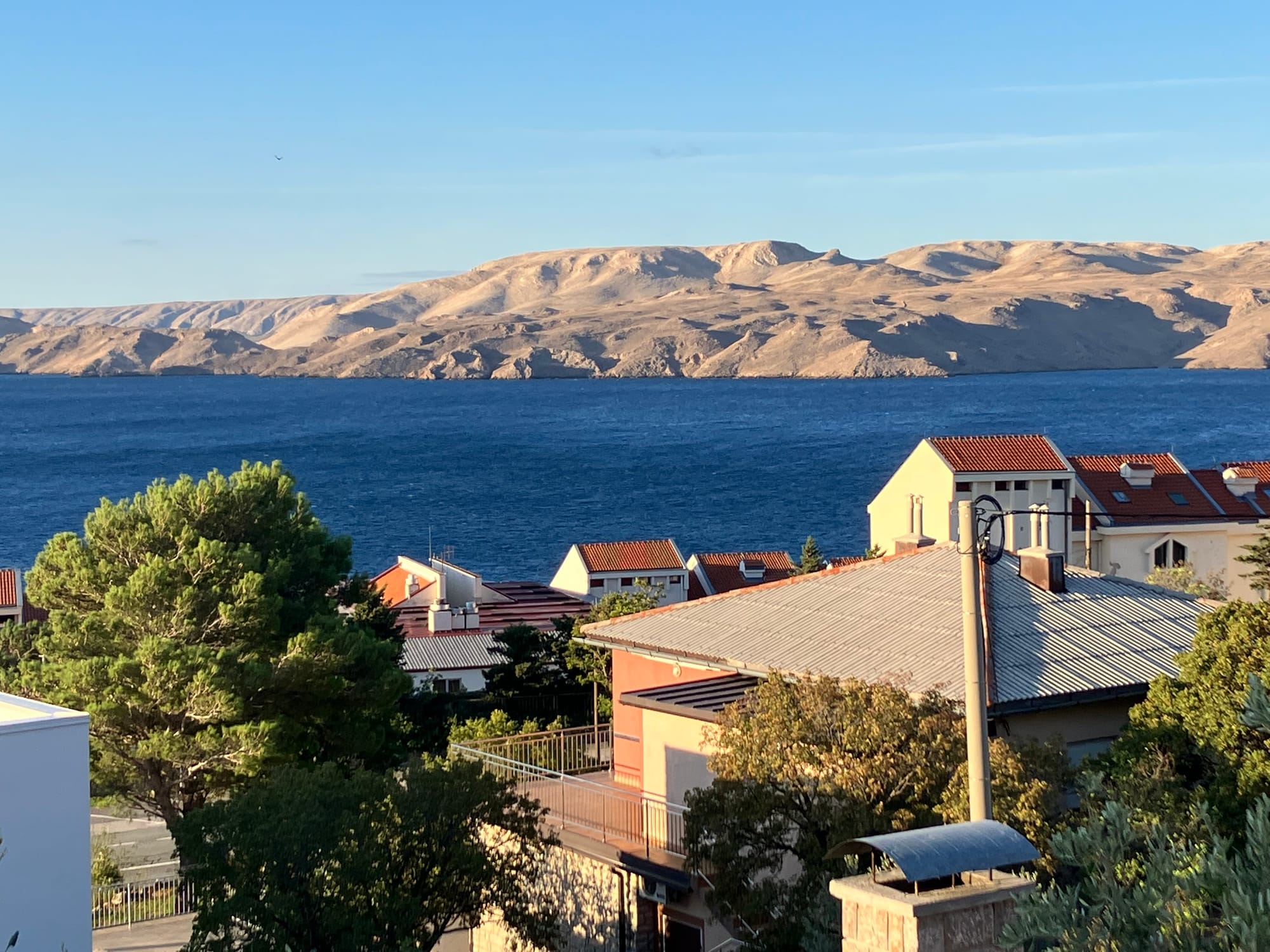 Another cloudless blue sky greeted us as we left our very comfortable apartment and set off down the coast road for 32 miles!!!! before heading inland. Luckily the wind had dropped and the route was very different from yesterday. Much closer to the coastline and less steep, we had a blissful 32 miles cruising up and down, with the privilege of a turquoise Med beside us. Little coves with small fishing villages were interspersed with broad stretches of water, so clear you could see the shoals of fish, darting about. There was the odd hairy drop but with little traffic and no breeze, I seemed to cope better and grow in confidence as the morning progressed.
Look at that coast road!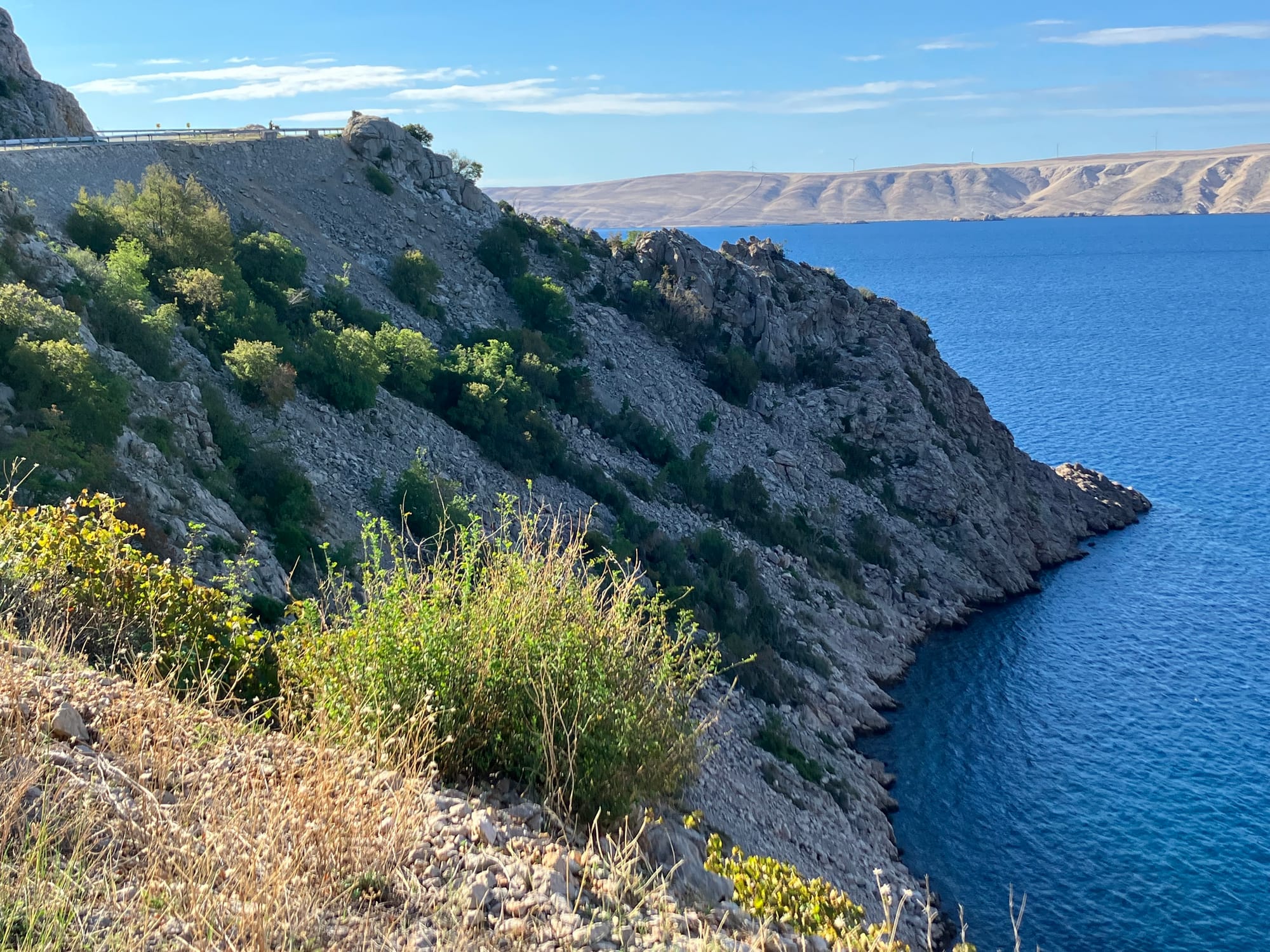 One pit stop by the seashore and one in a small cafe set us up for the afternoon, as we turned inland. Now at this point I must explain how HOO helps me whenever there is a height issue. He is either behind me or beside me when there is potential for me to be wobbly and otherwise he is in front, always as solid as a rock. Well after cycling for a brief time inland , suddenly HOO said just keep looking at me and what drink are you going to have tonight and what cocktail would you chose and what are you going to have to eat - don't look just keep pedalling! Well without either of us realising it was coming we were going over a bridge that was toe curlingly high - photo does not show it in all its glory but I just followed my rock and before you knew it we were on the other side.
Well that was an experience and I am so relieved I knew nothing about it in advance - there may have been three refusals and an elimination! Do you know some people bungee jump off that bridge?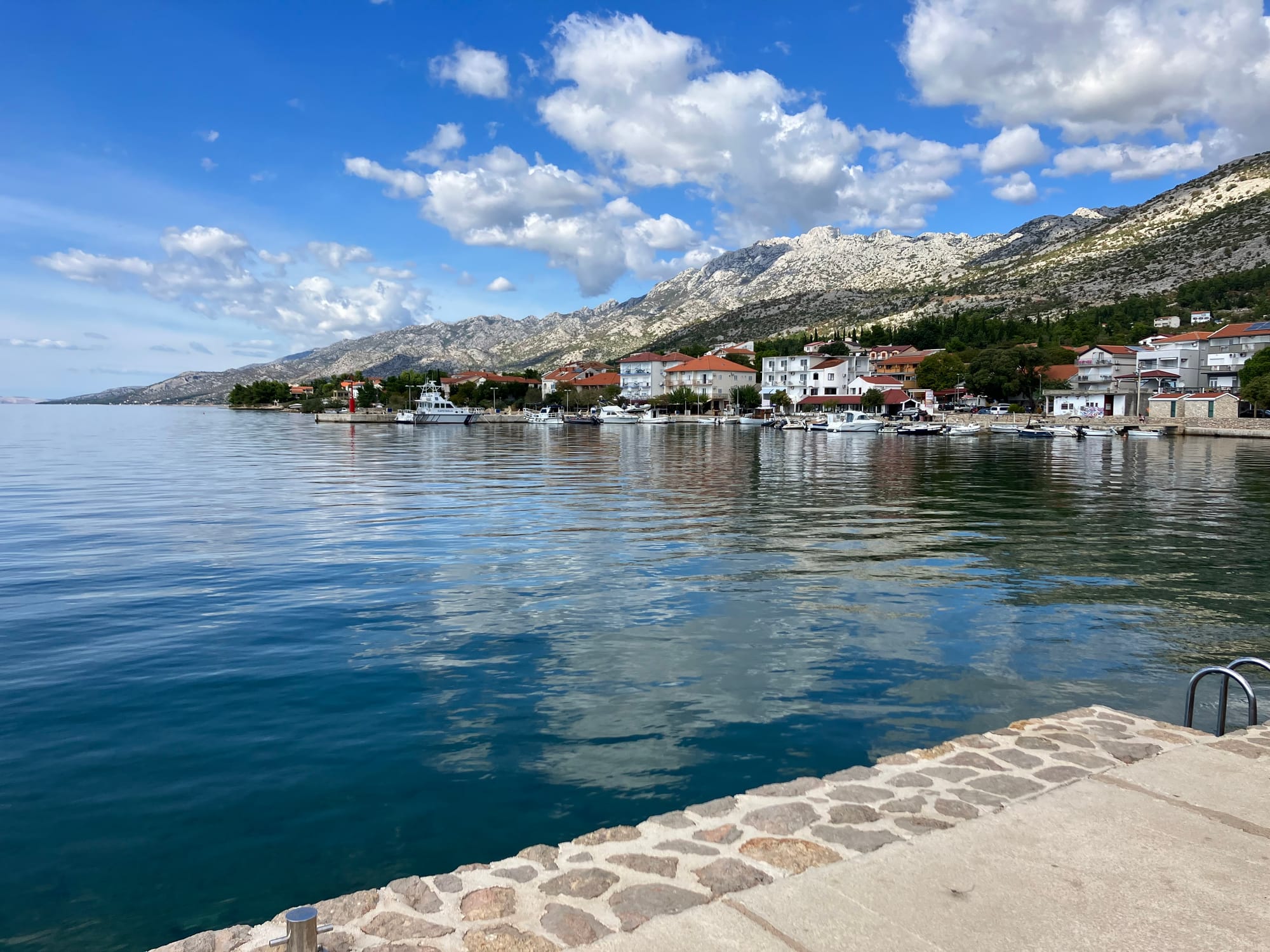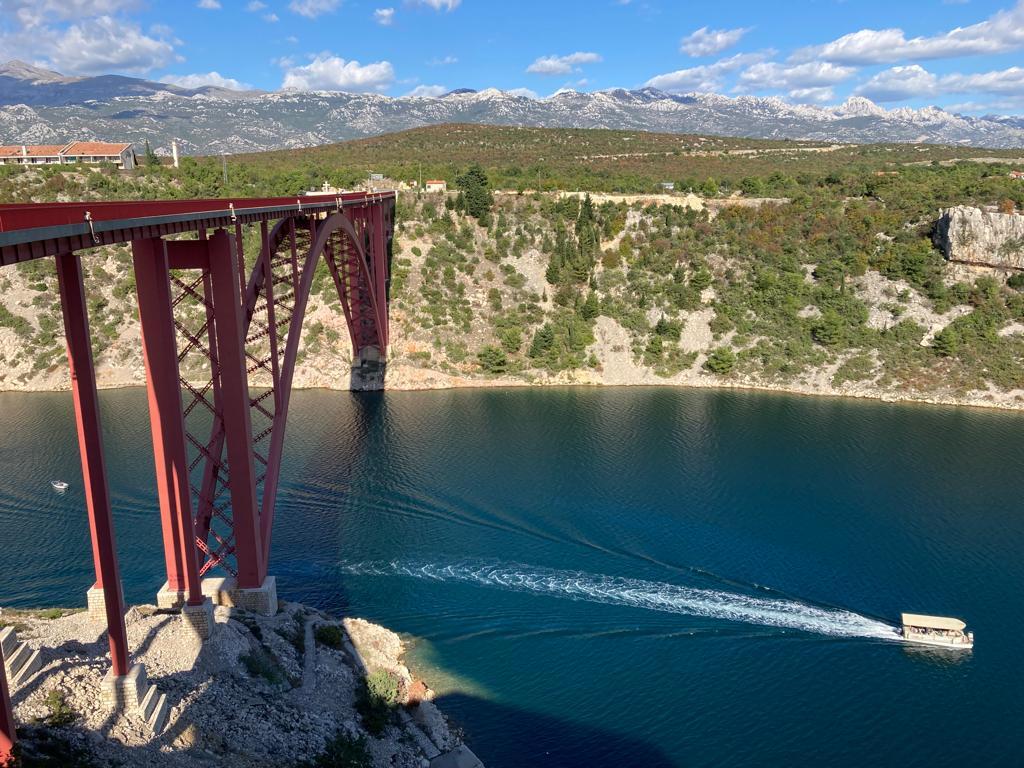 Our afternoon continued without a hitch. There was a terrible road out into the country, it's surface rough and full of pot holes, but our final 6/7 miles was on an excellent surface with the wind behind us. The landscape was suddenly pasture with cows and goats and very reminiscent of France. How different from the barren hillsides we had encountered earlier.
Another cosy apartment this evening and good local meal. Tomorrow we head back towards the sea and finish at at Trogir, a historical town by the Med.
More meanderings for you all tomorrow.
Bedtime for us weary tourers but send you all love P and J XX