Daily Stats:
Trikala to Kardista
18 miles! 1 hour 48 mins in the saddle
We didn't even break a sweat!
1809 total miles so far!
Part 1:
As you can see we have had a short day today. It's just how it worked out in the planning really, no other reason for it but it does feel like we are skiving somewhat! We left one hotel and suddenly we were at the next, unpacking panniers we had literally just packed!
It was an easy cycle on a flat main road, of mostly abandoned industrial sites. Driving through Trikala was fun. It was buzzing on a Sunday lunchtime with the cafes full, spilling out on to the streets. Both of us agreed, it had a good feel about it. Just on the outskirts of the town we pulled over to take off our coats - yes let me say that again - to take off our coats! Hurrah full sun and blue sky and about 23 degrees - so lovely to feel warmth on our skin again. Anyhow as we were doing this a car pulled over, a Greek car and a woman asked if this was the road to Kardista - and I could actually tell her yes - how we laughed - a Greek asking an English person for directions and funniest of all, I could actually answer!
We stopped once more when we saw a very interesting monument and as it was our short day we could actually stop briefly and take a look! A modern structure it had a very powerful statue for the fallen from both wars - a sobering moment.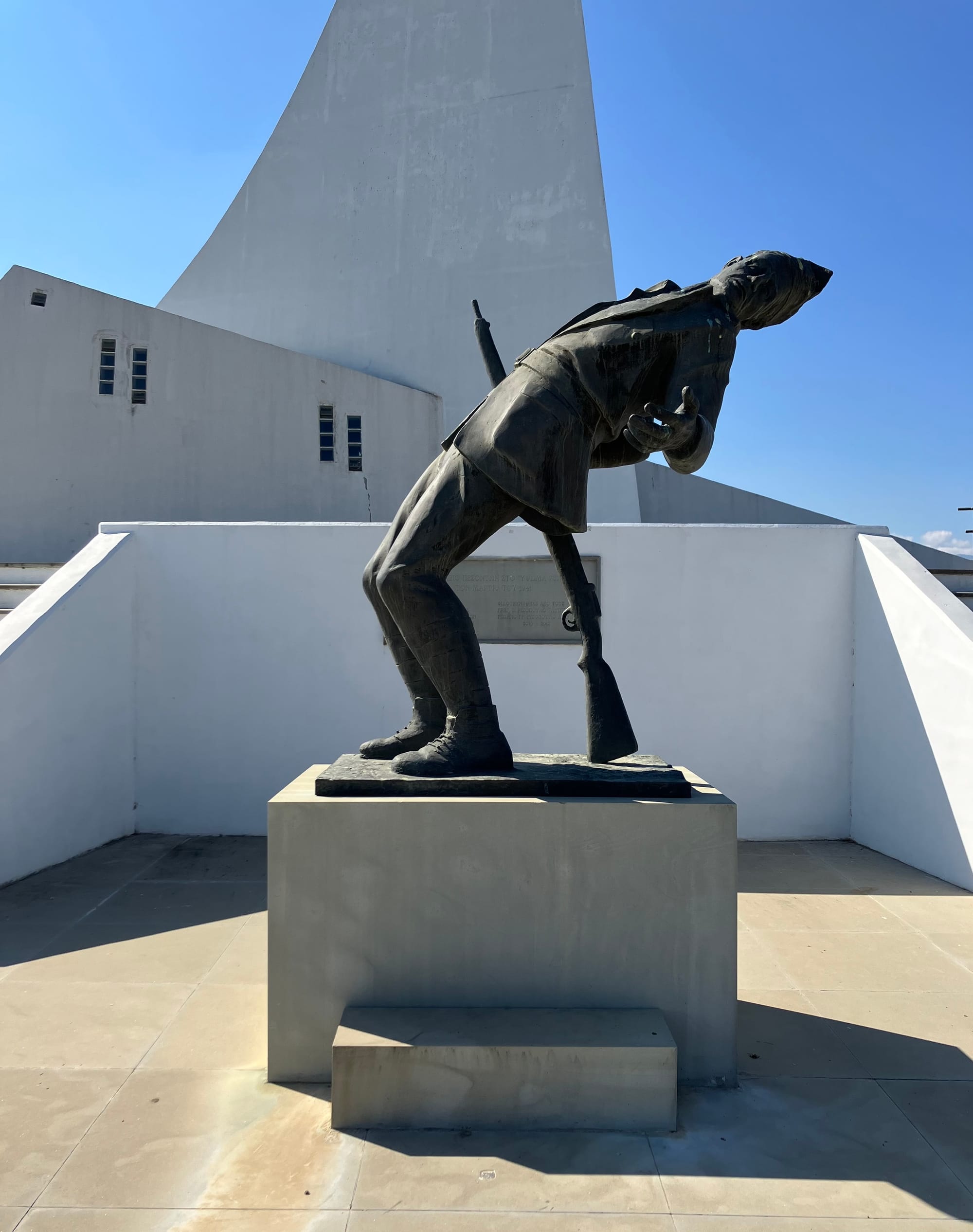 Our third stop on our very short trip today was for another cyclist with a puncture by the side of the road. He had panniers front and back and camping kit and is the first touring cyclist we have seen since entering Greece. He was a young Swiss chap who is also cycling to Athens. He left Switzerland 14 days ago and is averaging 200km a day as well as wild camping! Made me feel like a lightweight! However he did not have puncture repair kit so we gave him HOO's as I have more spares too. What he did have was very big muscles!
So we feel we have managed to offer some help to those around us today! We are now in our hotel very early and are in normal clothes looking like normal people! So we are going to do a normal Sunday afternoon activity and have a walk around the city! More later!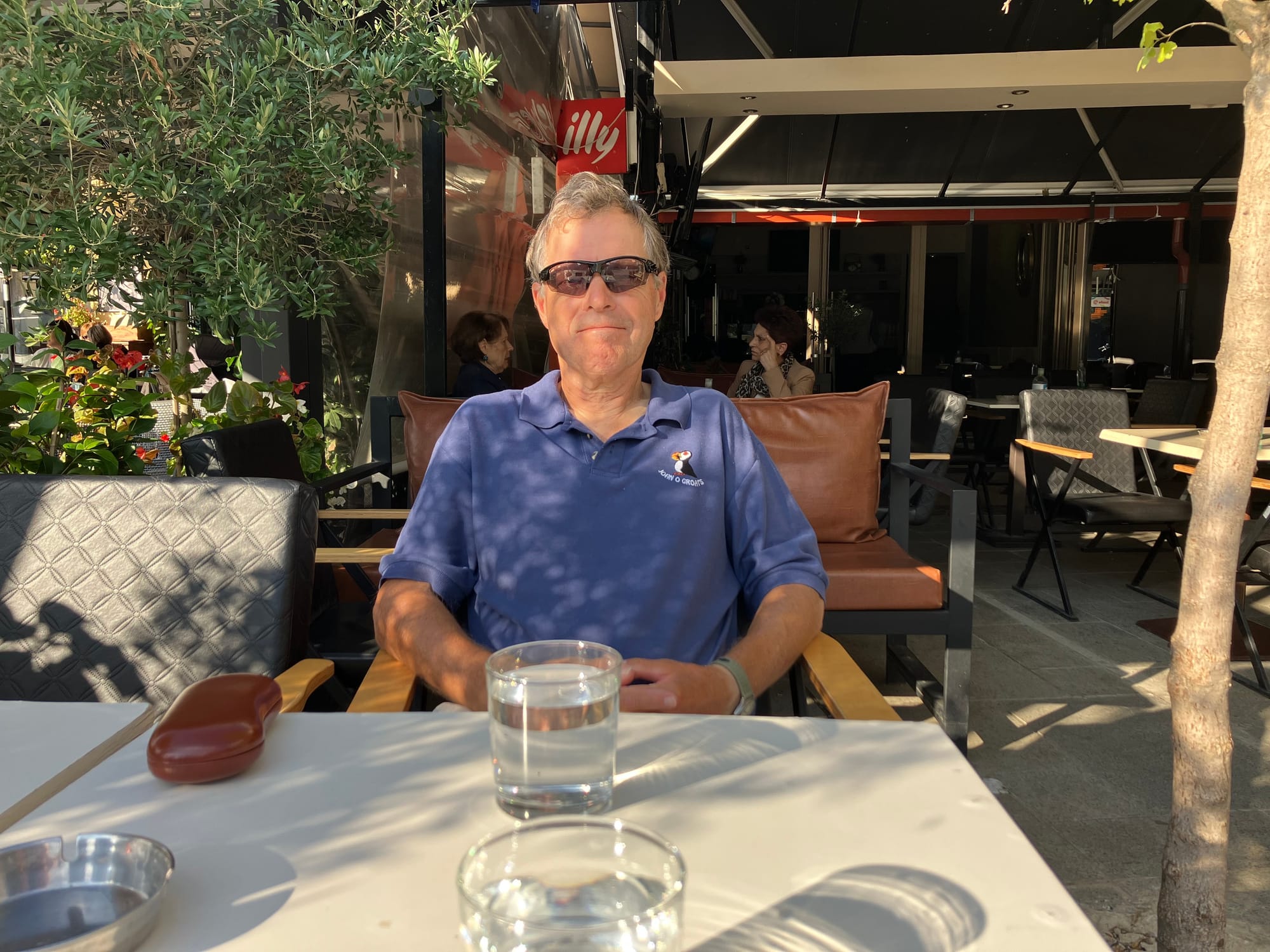 Part 2: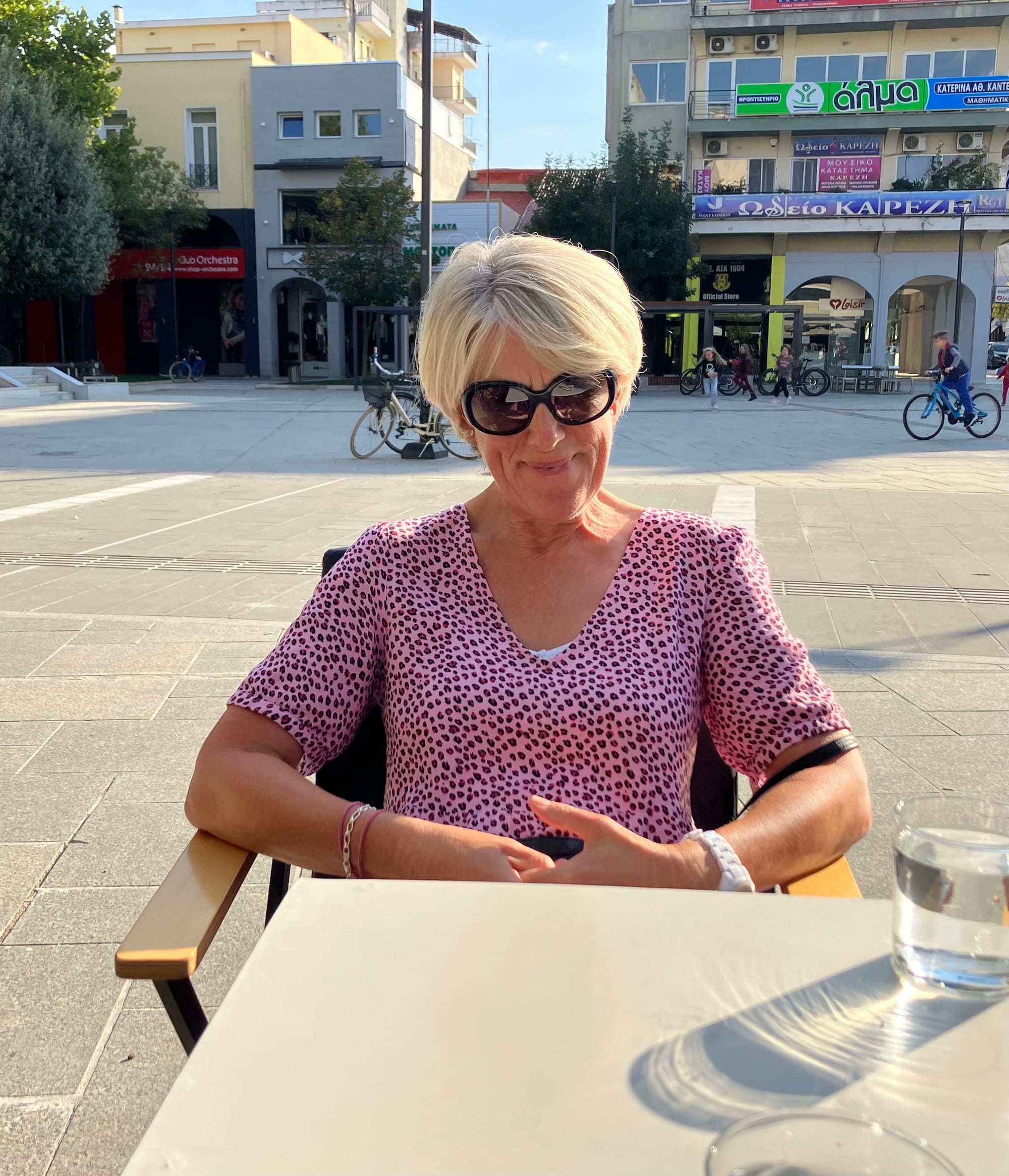 We have sat in a cafe in a square and watched the world go by after meandering around the city streets. We have sorted washing and diaries and bags and films for school and both of us are exhausted! Obviously being a tourist rather than a tourer is far more back to 55 miles tomorrow so the status quo returns.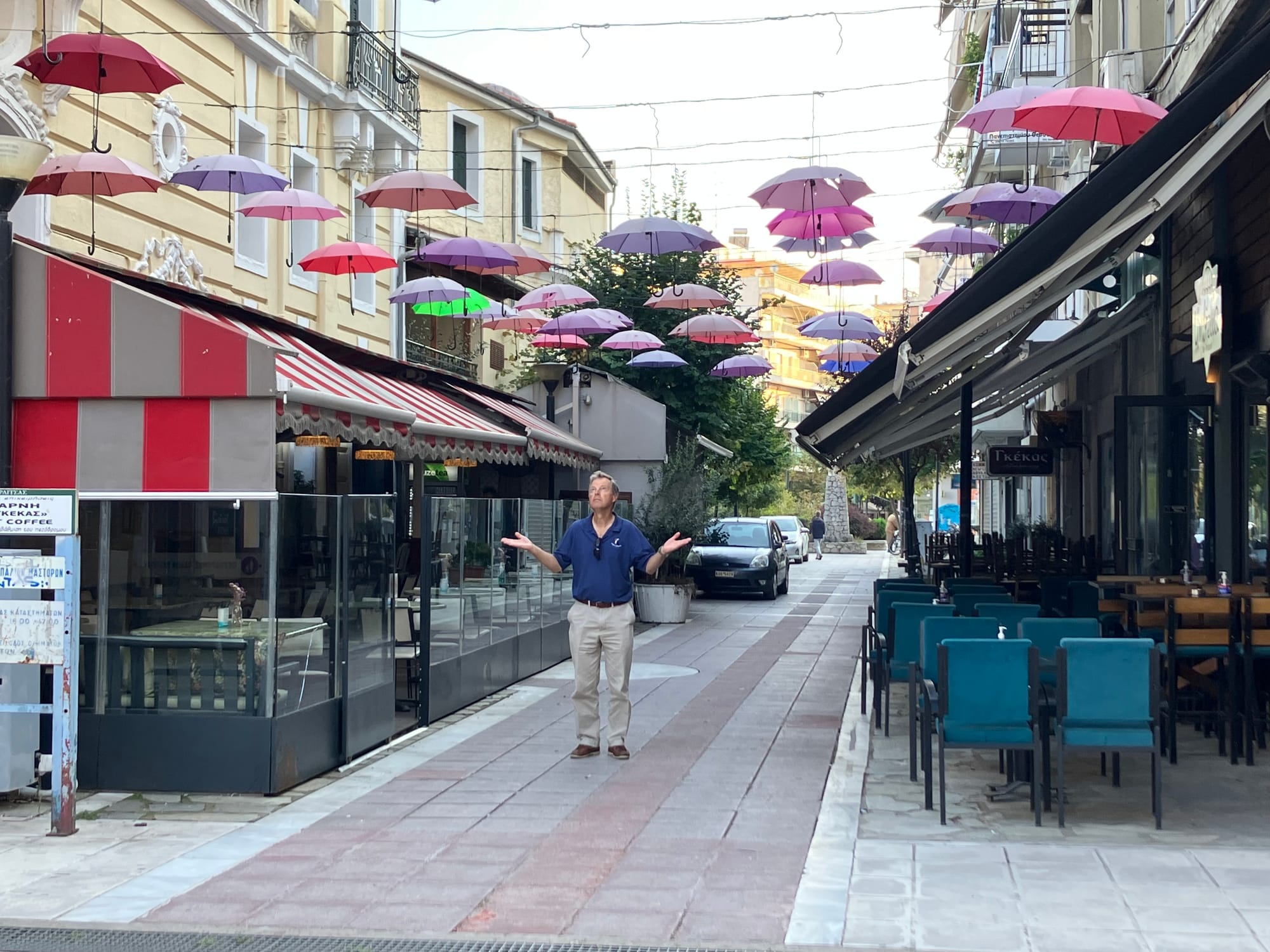 By the time we reach our hotel tomorrow evening Karen and Simon will be with us - SO excited about that! They can help with planning, blogging and washing every evening and be dog protectors by day (and pannier carriers - but HOO says that is not allowed! ☹️).
Thank you so much for all your very kind words, very funny words and very helpful words that you keep sending via comments and messages. We love reading them all at various points in our days.
Until tomorrow with the 1800 hurdle reached today and only 4 days cycling remaining, we are tired but excited that the end is in sight. Just need to go day by day.
With much love P and J XX
Guess what - we saw a sign to Athens today - it said 305km! Swiss muscle chap will be there tomorrow if he manages to mend his puncture!