Today's Stats:
Karditsa to Loutra Ypatis
51 miles
5 hours 30 mins in the saddle
1860 miles in total!
We had such a lovely cycle today. We left the city of Karditsa, weaving in and out of traffic and lots of bicycles and do you know, Karditsa's other name is the Bicycle City - I kid you not! How funny is that!
We had a long straight main road to begin with, with what looked like cotton plants growing abundantly, in the surrounding fields. Have a look at the photo and please let us know if it is something else! The verges of the roads were also full of what looked like clumps of cotton wool and we saw trailers loaded with it. As we headed towards the hills we stopped for pit stop 1 at a charming cafe, sitting out in the sunshine looking across at a somewhat barren landscape. As we relaxed a little moped pulled up with an elderly rider ready for a chat. And chat he did in Greek with us in English. With much gesticulation we all had a lovely time!
We then climbed up into the hills, rural landscape turning into the Greek equivalent of the Lake District as we cycled beside a huge reservoir. Using the old road that ran close beside the new motorway, although not near enough for us to hear it, we had the road to ourselves seeing minimal traffic for what seemed like hours. Picnic lunch somewhere near the top of some hills somewhere and then we started the longest descent we can remember.
Our final push was 10 miles along another straight road taking us to meet…….Karen and Simon! As we arrived at the hotel there they were filming us cycling in. And what a happy reunion. We've dined out at the local taverna, supped on Greek salad and moussaka, drank local beer and wine, all accompanied by Maddy's candle burning brightly. As I write this, my dear sister is typing for me and we are cosy and content. And guess what…. I am in a different outfit than the ones I have been wearing for the last 5 weeks. The new me - until the cycling shorts go back on tomorrow morning!
So, 3 days more, tomorrow we will have company at our pit stops if Karen and Simon have managed to keep up! What fun that will be.
Sending huge love from the extended Team Maddy, P and J and K and S xxxx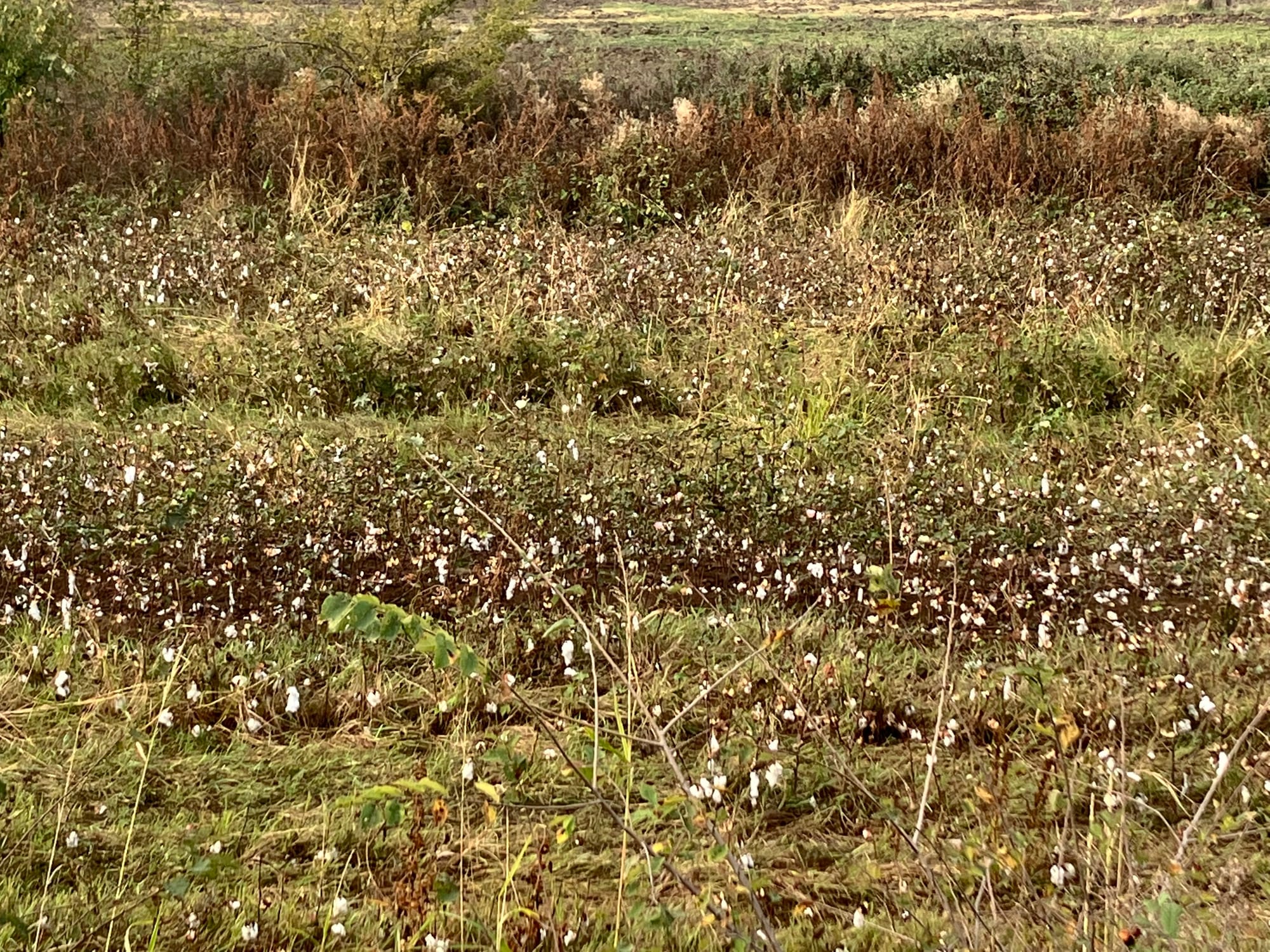 Is this cotton?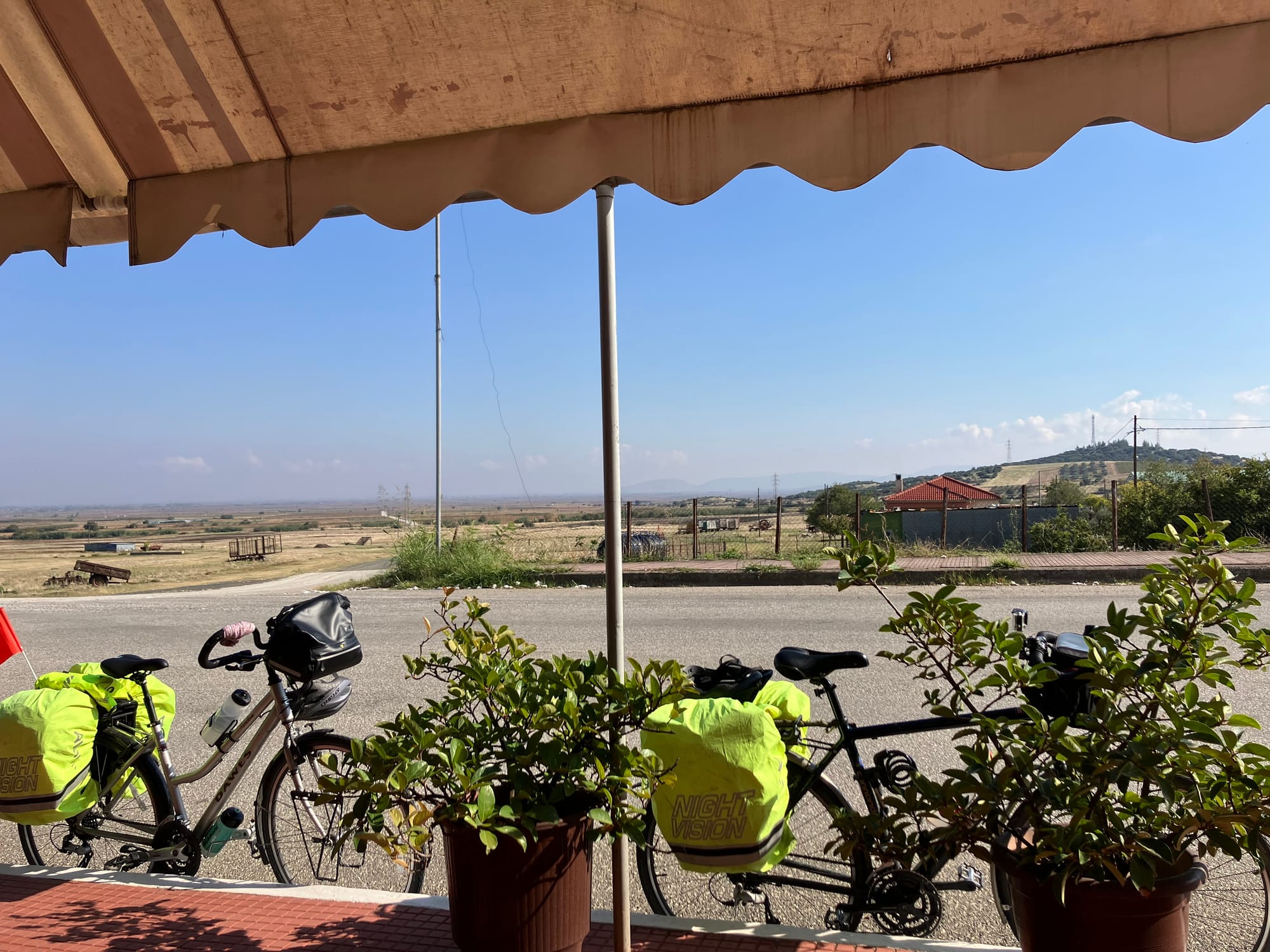 Pit Stop 1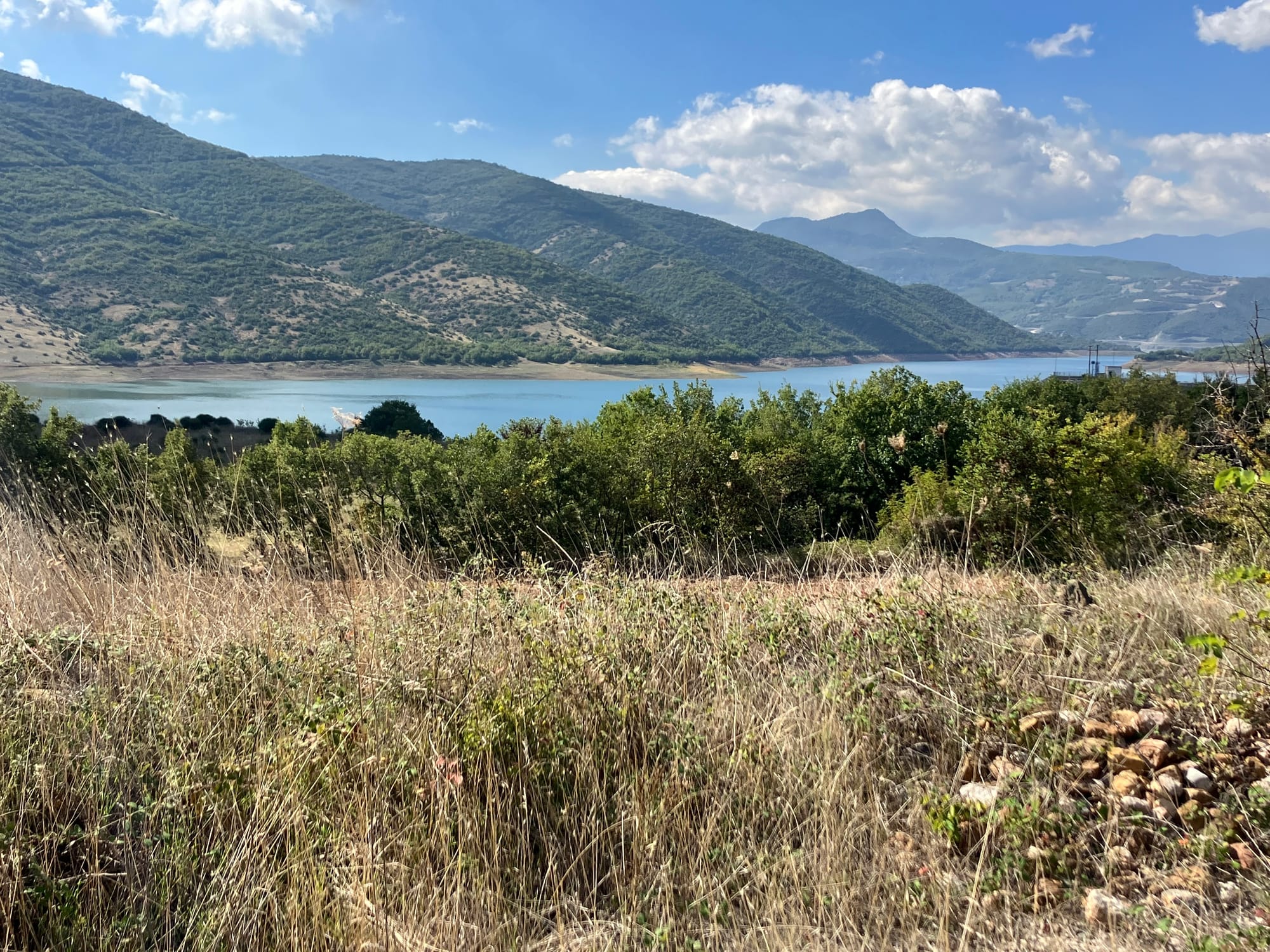 Views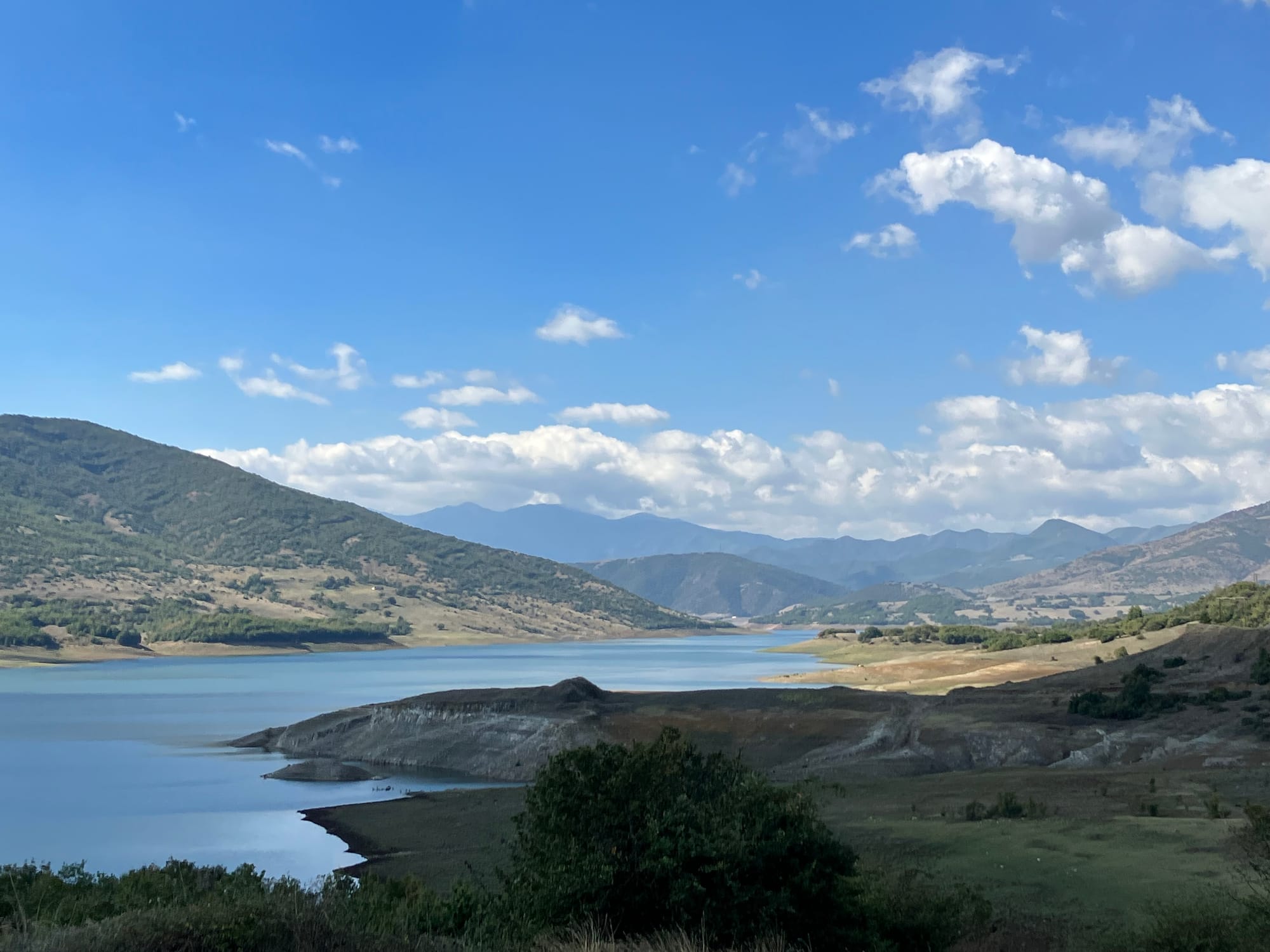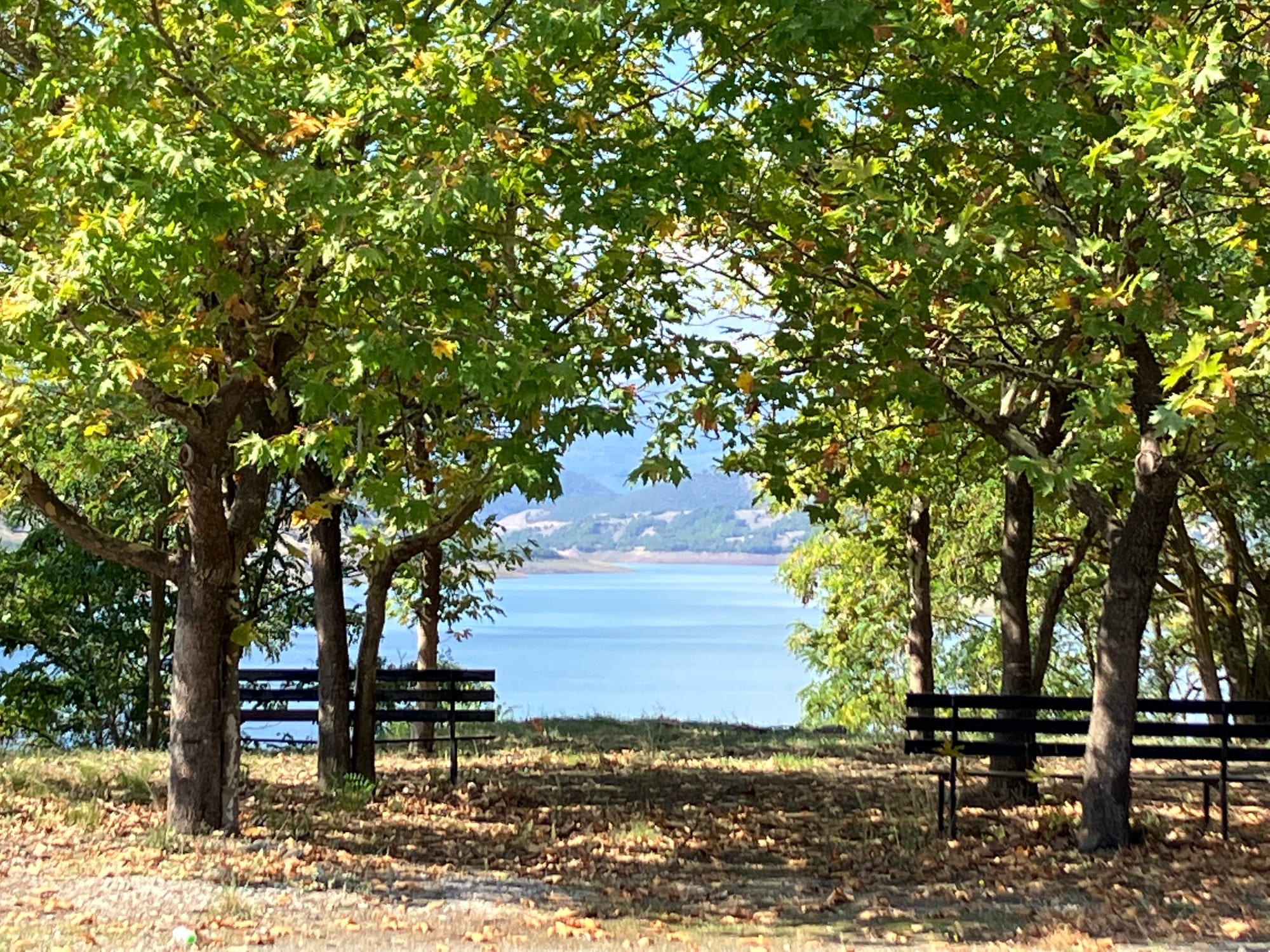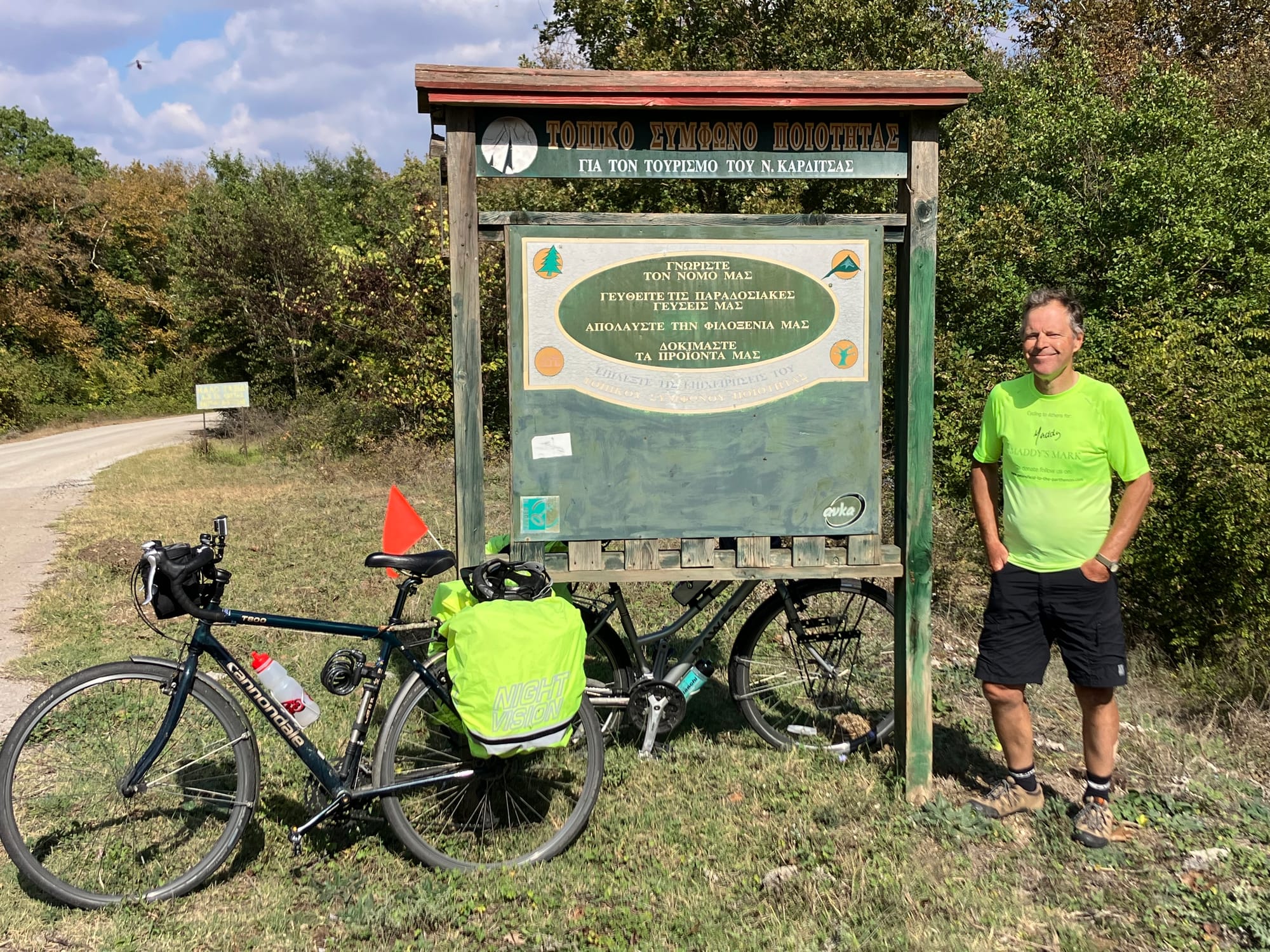 Pit Stop 2 - it's all Greek to me!