Today's Stats
47 miles, 5 hours 24 mins in the saddle
1997 total miles - now we know it's not quite 2000 miles to Athens but we are here!
Well it's hard to know what to write about today as it still hasn't really sunk in that we have actually made it to the Parthenon! Maybe I should start by saying that we nearly didn't because shortly after leaving our hotel and finally getting on to the right road out of Thiva, someone came so close to us while overtaking that I thought our time was up! We were relieved to get off the main road and on to a more rural road, which took us up slowly into the hills, surrounded by olive groves and cotton, we could relax and enjoy the last few hours of our adventure. Of course being more rural our dear old friends the dogs popped out once more, but our 'stop and greet' method worked perfectly and so two dangers down, we breathed again - we will make it to Athens!
After a delightful pit stop at a tiny cafe , we had a long climb over the hills but with little traffic and only a call to Year 4 at Churchers to distract us (so lovely seeing the children XX) we reached the top and began to descend….
Oh my word….. this has to be the most spectacular road that we have ever cycled. As we descended we finally saw the outskirts of Athens to our left and a huge gorge and then the sea to our right - it was stunning but oh…the drop!
We finally reached the bottom and then worked our way through Athens - much deep breathing by me! HOO is amazing here - he knows exactly where to go and we were weaving in and out of traffic, through underpasses, huge roundabouts and many lanes. The Greek drivers showed absolutely no care for cyclists and just wanted to squeeze past as close as possible and a number of times I thought I might have lost a pannier!
So it was a cycle involving all the challenges that we have faced during our trip, all in one day! Mad drivers, steep climbs, scary drops, barking dogs and city chaos! Ah but the weather was beautiful!
And then there we were! Just HOO and I and 2 bikes and the Parthenon! Karen and Simon joined us and I cried - of course - the relief and hopes that I had in some way done Maddy proud all coming to the surface. We had champagne and photos and contacted our loved ones and cried some more - well me again!
And so now to relax and reflect and recharge and let it sink in that we have actually got here!
Shortly after arriving we heard we had hit our £10 000 target for Maddy's Mark - wow two goals in one day but the latter means the world and we cannot begin to thank everyone for your kindness. We can't thank you all enough for your support, love and belief which has helped us do this - one great big Team Maddy!
So for one last time here us who said what!
We are going to go through this underpass and then go right, ok?
Go left, left, left. I mean right, right, right!
Gosh, I think Karen has gone the right way!
Let me know if I am close to the edge!
And spot the difference!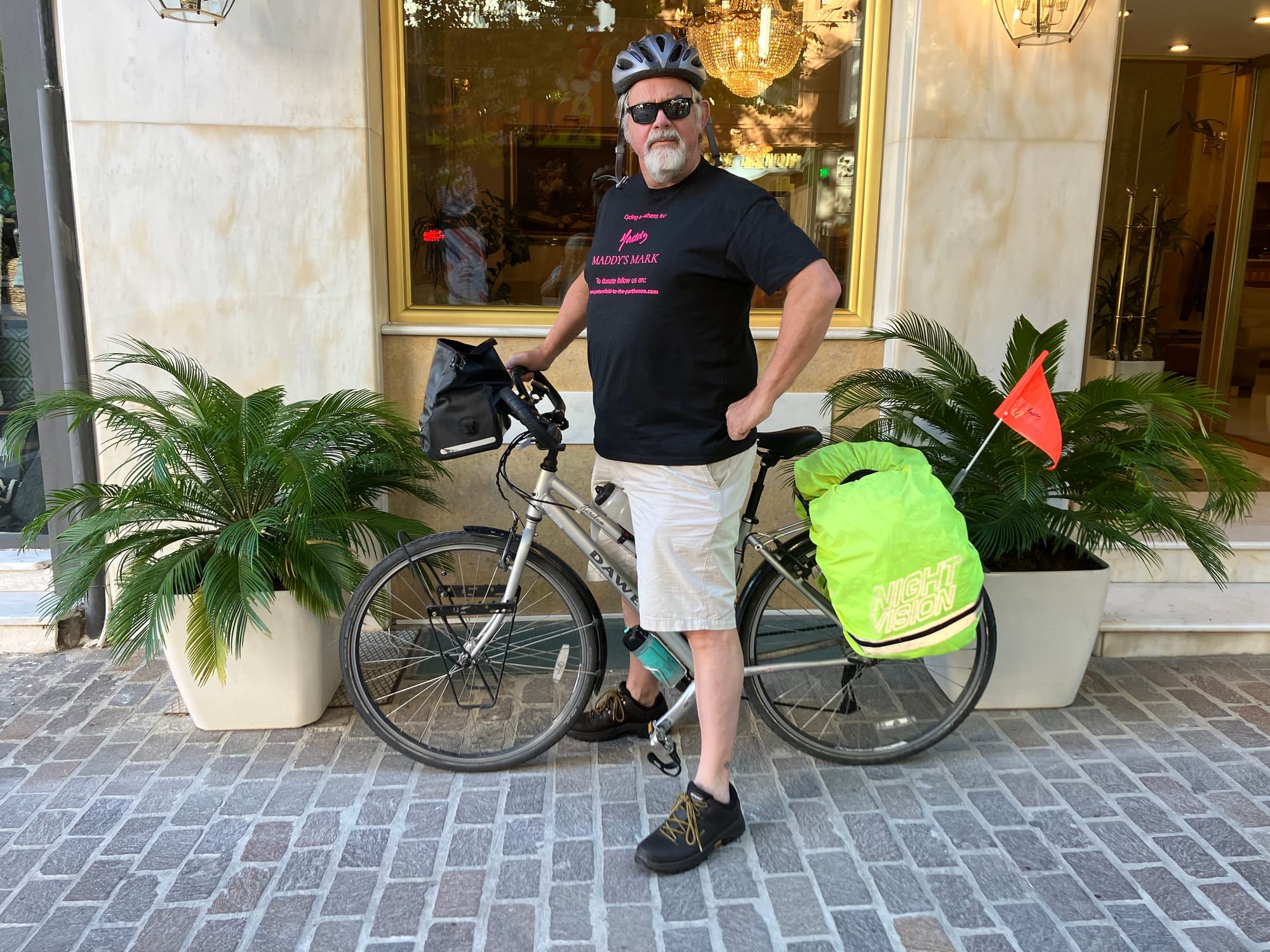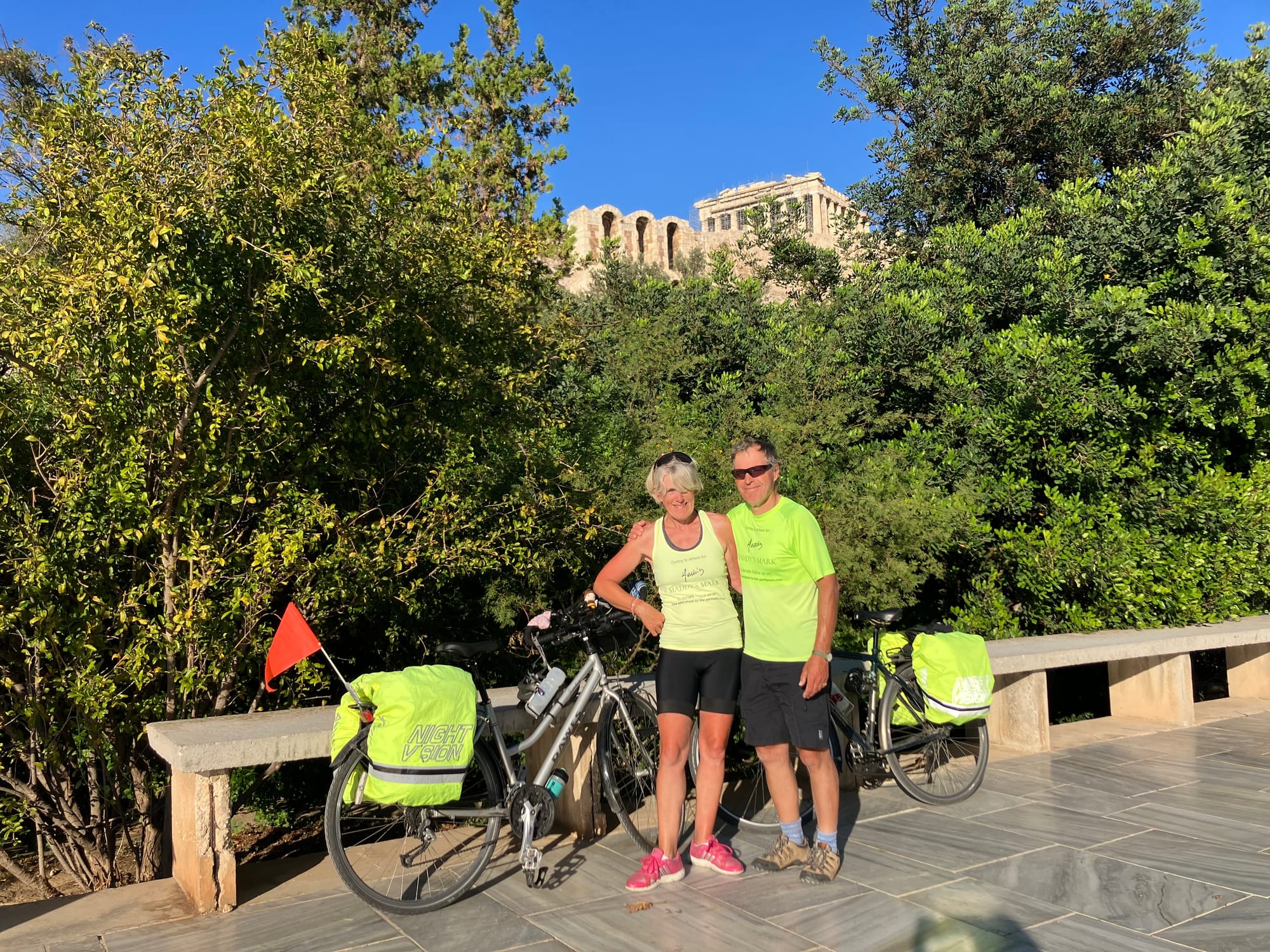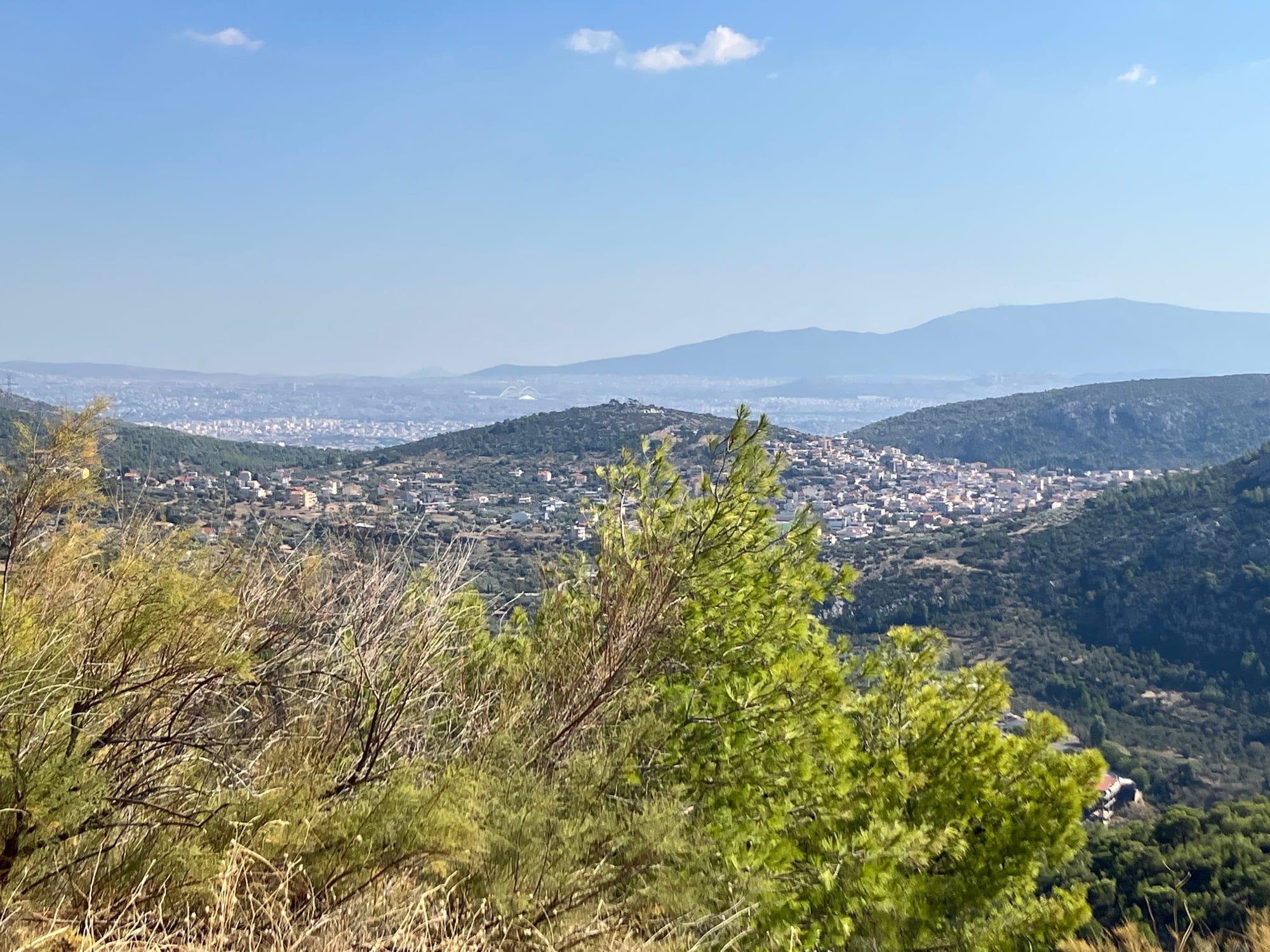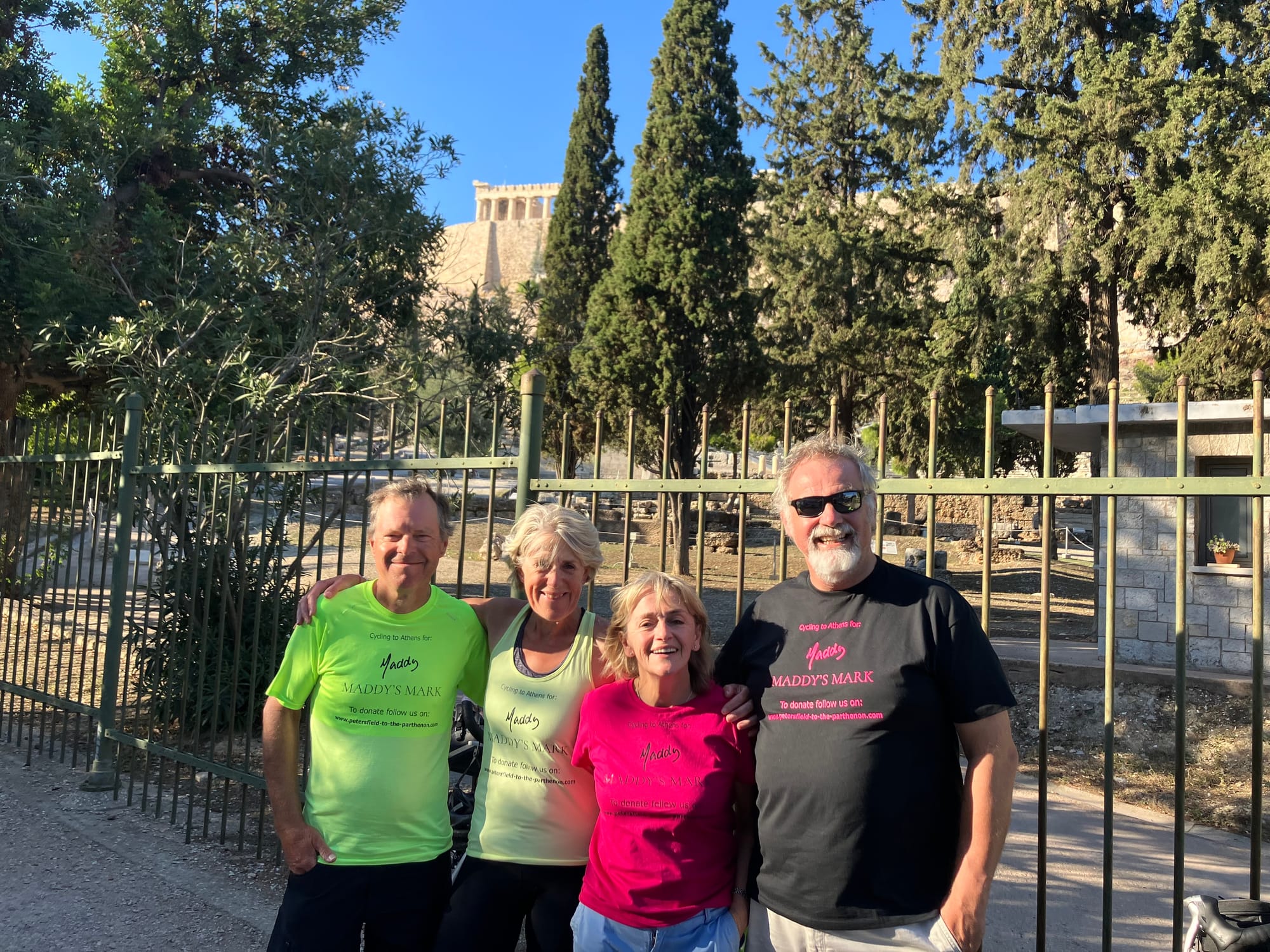 Final ponderings:
Our bikes have been amazing and I want to say a huge well done to Hermes and Sophia Loren - trusty steeds - not one puncture or breakdown - wow!
I am going to miss writing this and you all very much. There will be one final entry with some photos before we leave Athens XXX